by Ashley
I broke my cardinal rule. I counted my proverbial chickens before the eggs have hatched. And I'm taking a bit of a risk to do this, but…..
I JUST PAID OFF MY WELLS FARGO CREDIT CARD!!!!!!
(*cue the herald angels singing and imagine my euphoric screams here*)
This was a big – HUGE – deal.
Starting to write here has changed my life (I know this sounds cliche and silly given that it's been 2 months, but I'm for real). I swear, if I had continued just as a reader (not contributing), there is NO WAY I would be here right now. These past couple months we've done pretty well with pay. So we'd be sporting flashy new clothes, or perhaps taking a fun summer vacation. We would put a little extra toward debt, too, but we certainly wouldn't be throwing every single penny possible toward debt payments and, thus, be in our current position.
You don't know how happy this makes me! Since I've started here: I paid off my Capital One credit card (once maxed out at $7500, balance when I started blogging in March = $413). Next, I paid off my Wells Fargo credit card (once maxed out at over $10,000, balance when I started blogging in March = $7700). Next on my radar is my last credit card, Bank of America. With "only" a balance of $2200, it should be gone within a month.
How did I do this?
First, we've been cutting back (I have a whole money-saving tricks series!).
But let's not kid ourselves, this has primarily been due to increased income (well above our "average"). And every extra cent has been thrown toward debt.
How else did I do this?
Well…..I cheated the system a little. I couldn't help it. For those with variable incomes, this is a "do what I say, not what I do" moment…..
I have mentioned before that we have a budget (for all of our minimum expenses and debt obligations). We wait until the month is completely over to determine how much "extra" is leftover, and we apply that money toward debt in the following month (as a one-time snowflake payment).
Wellllllll…….I didn't do that this month. It was driving me CRAZY to see my checking account balance high enough to pay off the WF CC and I didn't want to wait until May was over to apply the funds! So, this messes up my budget a little but I ended up doing two things I would generally advise AGAINST for anyone with variable incomes (1) I spent money that will hopefully be in surplus from this month (May) to apply toward the WF balance (even though we don't know yet exactly how much surplus we will have), and (2) I used some logic to assume that, should our surplus not be as much as I'm guesstimating….then I can "borrow" the money from myself. Our current monthly payment to WF is $900, so basically I'm using the June money and applying it toward our balance NOW instead of waiting a week until June is officially here.
I was able to do this because we currently have these funds in my checking account. If something were to go wrong (i.e., husband has work problems/doesn't have jobs the rest of the month/terrible problem that costs money instead of making money), then it is still "okay" because I had this money available in my Capital One 360 Savings (I talked about all my assets in this first post…we don't have a ton, but we do have some liquid cash in a money market account + CapOne 360 savings).
This is definitely "counting my chickens before the eggs have hatched" because the month isn't over yet….so I have no way of knowing whether our income will truly be high enough to justify a huge (almost $3500) payment toward this bill.
But I did it anyway.
So hopefully when the dust settles from May I'll discover that I made a good decision (meaning, we had enough "extra" money to cover this expense). If not, then that just means that our savings has decreased a little and – oh well. I think it was worth it to get out from under the 13.65% APR credit card debt (side note:  Now all of our remaining debts are under a 10% APR. For some reason, this feels like a big threshold to cross – even though I won't be satisfied until we have NO debts and aren't paying ANY interest!)
Oh happy day!!!!
I am smiling from ear to ear! Bank of America….you're next! Mwhahahaha!!!!! (<<<< I love my evil debt-paying laugh! Feels so good! ) : )
Thanks for all of your advice, suggestions, and support along the way!!!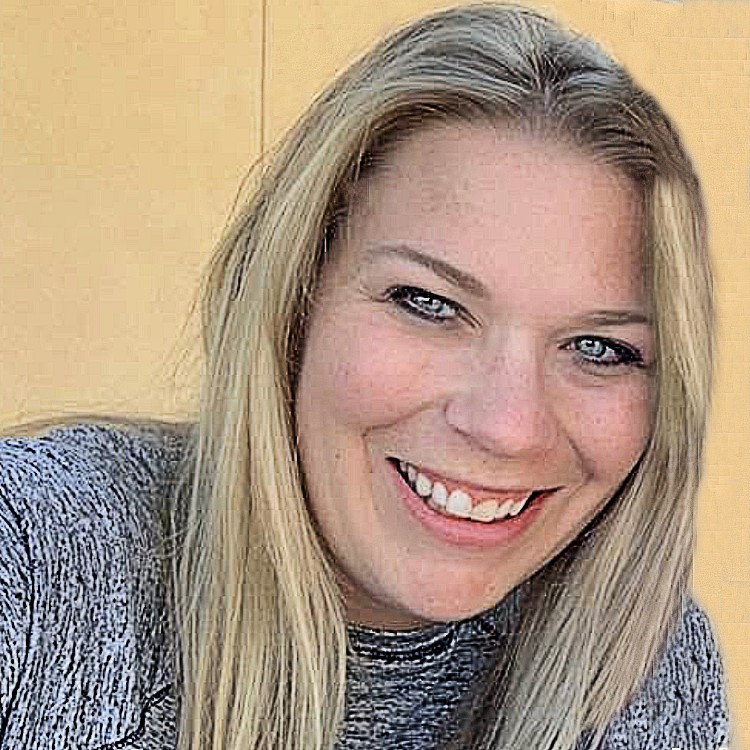 Hi, I'm Ashley! Arizonan on paper, Texan at heart. Lover of running, blogging, and all things cheeeeese. Late 30's, married mother of two, working as a professor at a major university in the southwest. Trying to finally (finally!) pay off that ridiculous 6-digit student loan debt!