by Ashley
Hi all!
Remember how last week I talked about switching to cloth rags instead of using paper towels? (Although I mentioned we still had a stock-pile of paper towels from a February Costco trip).
Well, you'll be happy to hear that those leftover paper towels have been put to good use!!!
Homemade Baby Wipes!
Ha! I mentioned that I'd seen a tutorial for homemade baby wipes, but I honestly didn't think I'd be making them anytime soon. Well, necessity is the mother of invention….errr, idea-stealing, because I miscalculated how many baby wipes we had on-hand and we RAN OUT!!! Uh oh!!!!!
Never to fear! We had all the ingredients to make our own on hand!! All it took was some coconut oil (I regularly keep a big Costco-sized jar of Coconut oil in our pantry so we have plenty!), water, and a squirt of baby wash. And, of course, some paper towels. ; )
I used this tutorial (also pinned on my "DIY" board on pinterest), and it was easy-peasy! The toughest part was sawing the roll of paper towels!
And I have to say that I've been pleasantly surprised with the result! You guys – I really didn't expect this, but I may have given up buying baby wipes in favor of making my own!
My only complaint (and its my fault, really), is that I didn't trust the directions. They say to cut the roll of paper towels in half, but I really didn't think it would fit into my container, so I cut it into thirds. Turns out, I have a good inch on top of my container that could easily store more towels and, as a result, my wipes are pretty narrow in width. Next time I know better.
In terms of functionality, I've been using the wipes for four days and they work great! The babies' bums are happy and clean! I have to admit it skeeved me out a little that homemade wipes can mold (since there are no preservative/chemicals), but since I have TWO babies' bums to clean I use more than most, and I don't think this will end up being a problem for us. I have, however, elected to wait to make new batches until the old one is gone (in the tutorial the woman makes two batches at one time – so she used the full roll of paper towels).
Anyway, there's your first "trick" of the week – DIY baby wipes!
And a little bonus money-saving trick….
The 30 Day Want List
I can't remember where I first heard of this idea (to give proper credit), but the idea is that whenever you decide you want something (which the "old me" would just run out and buy), you put it on a 30 Day Want List. At the end of 30 days, you decide if you still actually care about the item, or if it was just a fleeting thing. If you do, in fact, want the item, then you figure out how to fit it into your budget. But the idea is that you don't just buy something on impulse – you wait and think it over first.
Here's my 30 Day Want List so far…
Rolling Pin 3/2 (purchased 4/8)
Glass tupperware containers (3/2) (purchased 4/10)
Stand-up mixer (3/2)
Dehydrator (3/18)
Electric knife (4/2)
Baby gate (4/2)
After a month, I still wanted the first two things on the list, so I fit them into our normal "grocery" budget (since these are items I would purchase from the grocery store – remember my grocery budget includes other grocery items in addition to food items).
I would still love a stand-up mixer, but they are expensive so I haven't purchased yet. I dropped the hint to Chris and maybe (fingers crossed) I'll get one for Mother's Day next month. If not, I will probably start setting aside a little money each week out of our grocery budget to purchase one, and/or look for a used one for cheaper on Craigslist. The reason I want a stand-up mixer is that I've been making a LOT more items homemade (the topic for a future post), and I can tell that my hand-held mixer is not going to last long-term with the amount of bread products I've been whipping up lately (wheat bread loaves, dinner rolls, burger buns, pizza dough, etc etc etc).
The dehydrator is a similar "want." I've been making my own fruit leather (like fruit-roll-ups minus the chemicals), but without a dehydrator it is a multi-day process in the oven and probably uses more electricity than its worth. Luckily, I have a friend who JUST bought a new fancy-pants dehydrator and said I could have her old one (I offered to pay and she said just to take it!). She hasn't received her new one in the mail yet but when it comes in, the old one is mine!
I think I'm over the electric knife. My friend was telling me how useful they are for cutting bread (since I'm making homemade), but my regular serrated knife has been fine. PERFECT example on how I'm saving by using the 30 Day Want List.
Not sure about the baby gate (but I still have another couple weeks to think it over before even allowing myself the possibility of purchase). We don't need one, but it would make my life easier to be able to lock the babies out of the kitchen for when I'm trying to do dishes and/or mop the floor. Otherwise, they're all up in my business! : )
So there you have it! Your two new money saving tricks of the week. See last weeks here.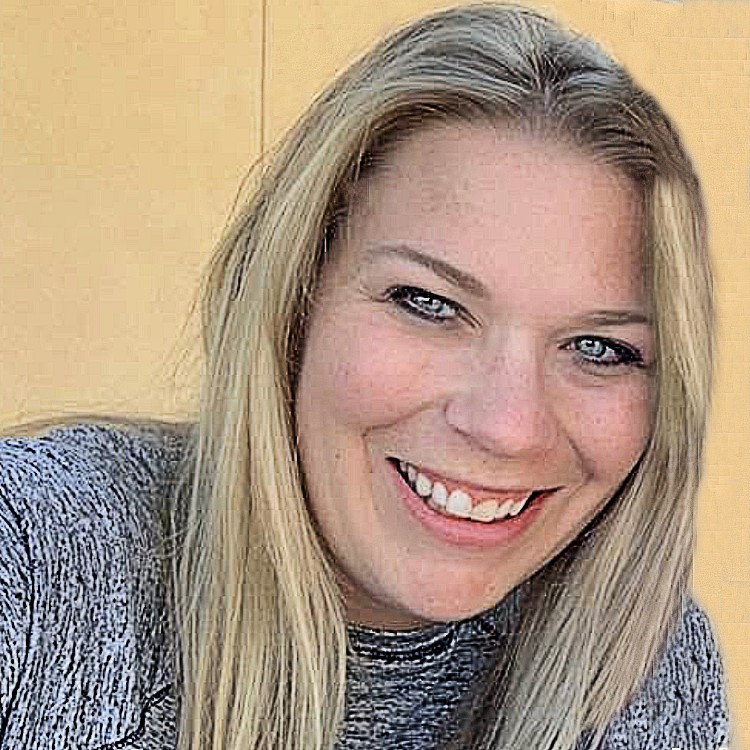 Hi, I'm Ashley! Arizonan on paper, Texan at heart. Lover of running, blogging, and all things cheeeeese. Late 30's, married mother of two, working as a professor at a major university in the southwest. Trying to finally (finally!) pay off that ridiculous 6-digit student loan debt!