by Ashley
I want to start a series of money-saving tricks that I have started using since kicking off this debt-reduction journey. Hopefully these tricks will help reduce some of our monthly expenses (pssst: revised budget coming this afternoon). Here's my first money-saving trick:
Homemade Cleaning Spray and Reusable Rags
I have actually been making my own cleaning spray for years. I started because of health/safety (I wanted a 100% natural cleaning solution for cleaning high chair surfaces), but it also had a side-effect of helping out the wallet. Since starting my debt-payoff journey, I also decided to eradicate paper towels from our lives.
To be fair, we still have some paper towels leftover from a Costco run I made in late February, but I have already switched over to reusable rags. If all goes well, hopefully our hoard of paper towels will last the entire year of our credit-card eradication challenge since we will only be using them very sparingly (side note – I also saw a tutorial on making DIY baby wipes out of paper towels for WAY cheaper than store-bought wipes, so that's an alternative, too). The only thing I've noticed so far as a disadvantage of reusable towels is in regard to cleaning mirrors. The rags always leave streaks and little bits of rag "fuzz" behind. Any reader tips on how to avoid this?
Otherwise, I'm really trying to stick to the rags. In our case, the rags required no initial investment. Because we had twins instead of a singleton, we were gifted an obscene amount of burp cloths (which were all IMPERATIVE when the girls were babies). Now that they aren't needed as burp cloths, they've just been sitting in our linen closet taking up space. I have just repurposed these into our cleaning rags. They're the perfect size and I don't have to run out and buy a bunch of towels to replace the paper towels. Win-Win!
Dirty baby table about to get cleaned with a burp cloth and homemade cleaning solution. As you can see, I have reused an old spray bottle (you can tell from the picture it's pretty old, as the label is peeling off). No up-front costs, only savings!!!
I have a link to my pinterest in my author info in case anyone is interested. I have a board of DIY ideas that I have used, and there are links to several homemade cleaning solutions you can use to save yourself some money, too!
and one more BONUS money-saving trick….
Free Magazine Scam
I'm sure we're all familiar with the free magazine scams, right? These are when you get a mailing saying you can get a free magazine subscription for "X" months….but then they never remind you to cancel and the subscription auto-renews and CHARGES you!!! Familiar?
Well at the beginning of January I got an offer for FIVE free magazine subscriptions. I have no idea how this happened – I haven't subscribed to a magazine in YEARS! But the mailing said that depending on the magazine, I could qualify for 6 months up to 1 year for free! Don't mind if I do!
I went ahead and signed up for a bunch of magazines. Turns out I got 4 for one full year, and 1 for 6 months. All totally FREE!
Here's the thing……the magazines are banking on you forgetting to call and cancel in time, and then they get to charge you! I am meticulous about keeping a planner (I would never remember all my various deadlines and due-dates otherwise). So I write in my planner the phone number, magazine subscription information, and a big note to CANCEL a month before the free trial ends (just so there's no confusion or funny business).
But I don't really care about magazines. I sometimes flip through them while the babies are taking a bath (I sit in the bathroom supervising, but they love to play in the tub so it could be a good 20 minutes or so), but I could do without them and don't need them or anything.
So what's my trick????
Almost as soon as I receive them, I take them to our local book resale shop (called Bookmans). It's important that I take them soon after they arrive because then they are still the "current" issue. I take them to the book store and "trade-in" for store credit! I use the credit to buy books for my babies!!! Voila! Free books!!!
Me?? I've always been a library-girl. But my babies are so destructive they are NOT old enough yet to be responsible library-borrowers (they're not even 2 yet), so we can't borrow   baby books from the library for fear of a book getting a page torn, a sippy cup spilled on it, etc. But the books at the resale shop are cheap anyway, and once I use my 5 trade-in credits per month, I'm always able to walk away with 1-2 new-to-us books for the girls absolutely FREE!!!
So there you have it! Two new ways you can save some money!
What's your favorite money-saving "trick"???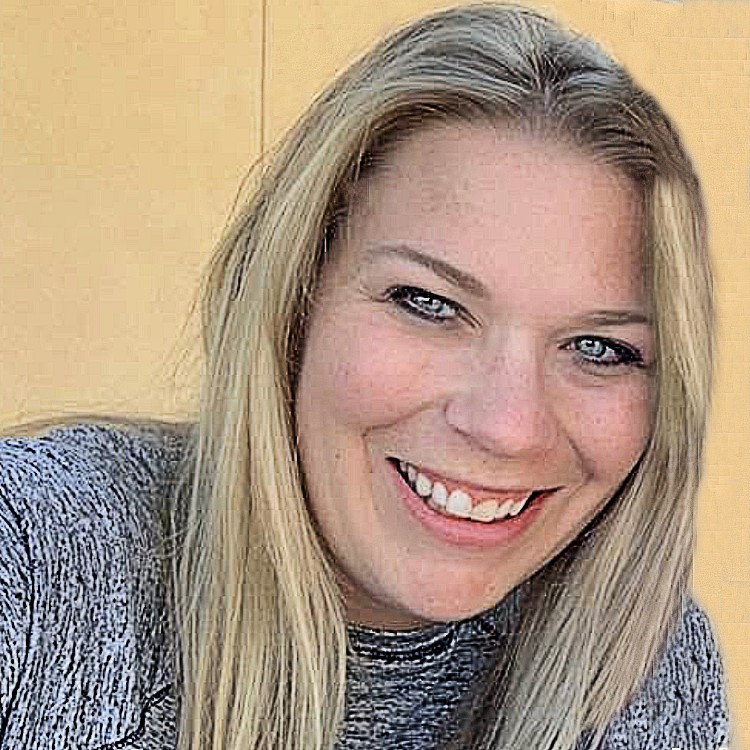 Hi, I'm Ashley! Arizonan on paper, Texan at heart. Lover of running, blogging, and all things cheeeeese. Late 30's, married mother of two, working as a professor at a major university in the southwest. Trying to finally (finally!) pay off that ridiculous 6-digit student loan debt!