by Beks
I've been lamenting to my husband about our need for new couches. I tell him we need new, bigger, couches for seating space but really it's because…
I hate our couches and I think they are ugly.
This week, my husband did what good husbands do – he attempted to solve my dilemma of 'seating space'. He came home with a behemoth of a recliner and said, 'Look honey! More seats!! Can you believe someone was going to throw this away?!'
I bit my tongue before a 'Yes' slipped out. Instead, I said 'Wow hon, it's… wow.'
'And they have TWO! I'm picking the other one up tomorrow. How awesome is that?! Seats!!'
He happily jumped in the chair and reclined, a big grin spreading across his face.
How could I be mad or ungrateful? He solved my 'seating dilemma'. Sure I have an ugly blue giant in my living room (err… soon to be two), but I've learned to take his efforts for what they are. That ugly chair is a monument to the fact that my husband listens to me and he's doing his best to make my life easier… without spending a dime.
I'm going to stop whining about the sofas for a while. Who cares about sofas when I have a man like that?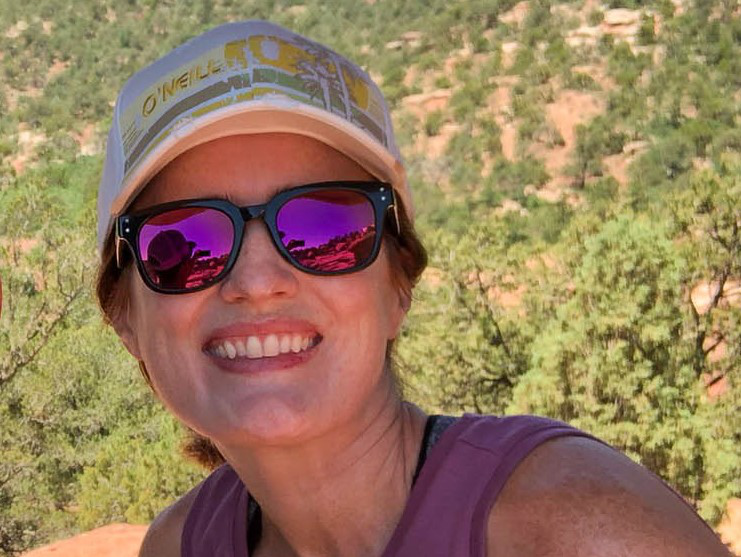 Beks is a full-time government employee who enjoys blogging late into the night after her four kids have gone to sleep.  She's been married to Chris, her college sweetheart, for 15 years.  In 2017, after 3 long years working the Dave Ramsey Baby Steps, they paid off more than $70K and became debt free.  When she's not working or blogging, she's exploring the great outdoors.