by Beks
Mother's Day is on Sunday (thank you to my sister for reminding me). I was going to write a Mother's Day post on Monday but decided to help out those forgetful holiday folks like myself. You have two days to scratch out a note to dear ol' ma… and if you can't afford to pay cash for the gift, DON'T CHARGE ONE!! She'll understand.
So here's an open note to my mother – and I'll try my best not to sound like a Boyz to Men song.
Mom,
Thank you for teaching me that children don't need money to be happy. You made sure I knew love from my family was worth far more than the cash so frequently doled out to my friends from their uninvolved parents. I had the happiest childhood (and heck, adulthood) a kid could ask for and it was never because you showered me with the finest things in life – you knew you couldn't buy joy. You showed me love, compassion, kindness, and at times… the back of your hand when I deserved it.
Thank you for teaching me responsibility. You didn't teach me how to get into a financial mess, but you taught me how to own up to my mistakes and pay for them no matter how much it hurts. And speaking of taking responsibility… um… yes, I was the one who left the candle burning and set the counter on fire 11 years ago. Sorry about that.
Thank you for your faith in me. When we went on that college campus tour and I saw the $26,000 a year price tag, I told you it was a nice dream but it would never happen. You looked at me like I was insane and spent the next few hours with the financial aid department. They told me I had to keep a nearly perfect GPA and you told me you knew I could do it… and I did… but only because you believed in me more than I believed in myself.
I wish every kid could have a mother like you. The world would be a great place.
I love you mom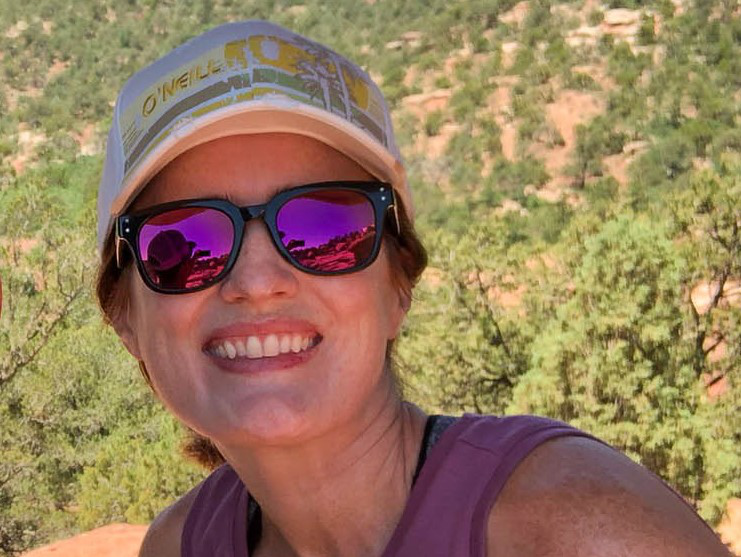 Beks is a full-time government employee who enjoys blogging late into the night after her four kids have gone to sleep.  She's been married to Chris, her college sweetheart, for 15 years.  In 2017, after 3 long years working the Dave Ramsey Baby Steps, they paid off more than $70K and became debt free.  When she's not working or blogging, she's exploring the great outdoors.