by Beks
As soon as my husband and I received our paychecks a week ago, I wrote a check for $1,000 to Toyota. If I don't pay this chunk immediately, I miraculously find ways to spend it on anything other than debt reduction.
The VERY NEXT DAY, the electrical went out in our garage. My husband said he was more than willing to prolong repairing it but couldn't because he thought it was 'potentially life threatening' blah, blah, blah.
I offered to avoid the garage area, the open electrical box, and the live wires near the light switch but for some reason, he didn't trust me to remember not to touch the switch while hungrily running to the garage freezer for a pint of Ben and Jerry's – plus, there was some mention of a 'potential fire hazard'.
The cost of the repairs? $150.
The amount of cash in our account? $162.
The amount of food in our fridge? None.
Our grocery budget funded the repairs.
It's times like these, we are supposed to dive into our emergency fund. Electrical/housing/safety problem definitely qualifies as an EMERGENCY but for some reason, I can't touch that cash without feeling uneasy.
Instead, I looked around my house for something to sell.
My eyes fell on a lamp, still in the box with a receipt taped to the top, which I purchased 2 weeks ago. The lamp in our living room broke and all we have is a fixture with a bare bulb. I bought a $40 floor lamp from Target to replace it but felt uneasy about spending money so I left it in the box while I debated it.
While I stood in the returns line to get back some cold hard cash for groceries, my sister called. When she asked what I was doing, I told her I was returning a lamp for grocery money.
You know you've reached a certain consistent level of crazy when your sister doesn't hiccup over the above statement and simply says, "Cool. Anyway, are you coming to mom and dad's today?"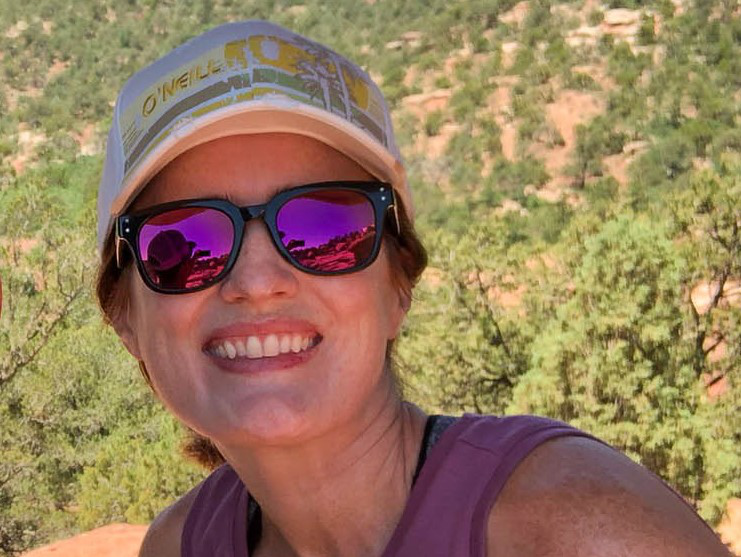 Beks is a full-time government employee who enjoys blogging late into the night after her four kids have gone to sleep.  She's been married to Chris, her college sweetheart, for 15 years.  In 2017, after 3 long years working the Dave Ramsey Baby Steps, they paid off more than $70K and became debt free.  When she's not working or blogging, she's exploring the great outdoors.