by Hope
If I had a hard time with the beginning of our book, this chapter completely turned it around for me! I enjoyed the description of asking the audience to define money. But even moreso, the definition of money.
Money is something you trade your life energy for.Your Money or Your Life Joe Dominguez and Vicki Robin
Seriously. We all know that, but I never would have thought to use it as the definition of money. But it's perfect, and truly encompasses the role money plays in our lives. What do you think about this money definition?
Your Real Hourly Wage
This immediately brought up the task of calculating your "real hourly wage." Again, this process is logical, but we don't always or often think about it in this context.
But my mind was blown away as I really started thinking about all the "money" categories that are so closely tied to work. We all know our wardrobe is affected and commute costs, but I don't think we always factor in the time tied to those things. It put work in a whole different perspective for me.
Track Your Income and Spending
The second task in this chapter is more straight forward: track every cent which I began doing just as soon as I read this chapter so I would be ready to do the work after reading the book through the first time.  Did you start tracking then too?
I set up a basic spreadsheet on my phone and input every penny that went out and came in. This  included money spent from rewards, gift certificates and gift cards.  I won't be able to reconcile the spending with any bank records, but for the purposes of this book, I have a 100% complete view of where my money goes in every form.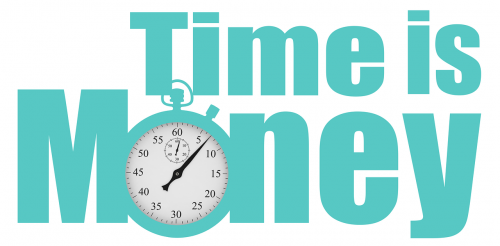 What is Worth Trading Your Life For?
My big, giant take away from this chapter really came with the money definition. As long time readers know, my work situation over the last few years has been pretty miserable, especially this past year when I stepped back into the corporate world. The joy and passion that filled my life previously has been drained.
I realize that much of that is the result of the ginormous amount of stress I've been under financially with job loss and being a single mom, but even moreso, I feel like I've given up so much of what I'm passionate about. I am no longer fostering kids. I am no longer homeschooling my kids. I'm not teaching at our homeschool co op anymore.
Instead of working to live, my life seems to be more of a working to live scenario know. It has made me pretty miserable. This book has really put that into perspective for me. How am I spending my life energy? And does it matter at the end of the day?
This has given me a new perspective and a new boldness if you will as I approach my job search. Trying some new tactics, new approaches, we will see if they pay off. (More on that in another post.)
Discussion Questions
Are you earning what you are worth? Elaborate.
What belief about money keeps you from being, doing or having what you want? Why?
Previous Book Club Posts
Your Money or Your Life Introduction
Chapter 1: What is Your Enough?
Chapter 2: What are you Trading Your Life Energy For?
Chapter 3: The Opposite of a Budget
Chapter 4: Coming Monday, May 21st