by Hope
I completed my first read thru of Your Money or Your Life and am so excited for our book club discussion in a few weeks. With that being said, I have decided to start my work on the varying steps. Therefore tomorrow, I will start tracking EVERY penny in and EVERY penny out. I decided that the first of the month was the ideal time to do that…and it's key to moving forward with the steps.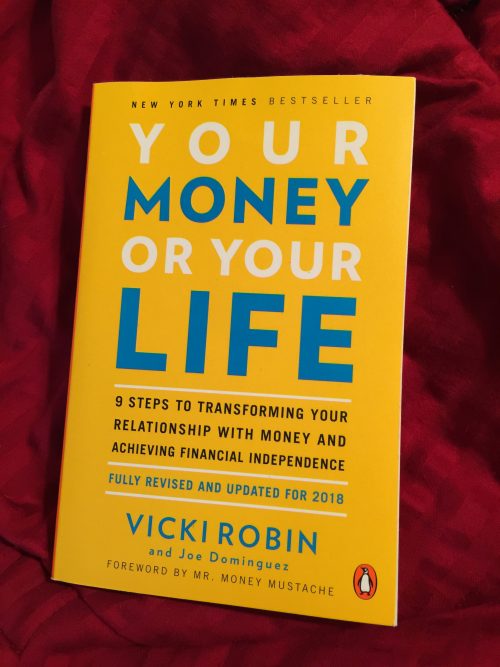 The Book
I read a chapter a night, and after the first chapter have not had any more reservations about the process. The concepts around Enough, Purpose and Values that are stress throughout the book really speak to me. I'm trying now to reveal too much. But needless to say, the theories presented in this book really speak to the heart of the matter for me. My relationship with money.
Book Club
My thoughts for our discussions is that we tackle a chapter a week. Is that too slow? I will post a synopsis and my opinion every Monday (beginning March 5th) and then we can use that for discussion for the week. I've never done an online book club, if you have suggestions I'd love to hear them.
With that being said, I am going to begin my tracking so that by the end of March I'm ready to do a full month's analysis. I'm sure it's going to be pretty funky since I essentially have no steady income, but I've got to start somewhere, right?
While this downtime is a bit stressful, I'm fully utilizing it to get my head on straight and focus on some things I really need to master. For those of you who have read this particular book, do you have any other books you would recommend? I am excited to move through this journey of changing my money mindset and relationship.