by Hope
Welcome to Week 1 of our online book club. (I've detailed the plan for this book club at the bottom of this post. Please share any suggestions.) Your Money or Your Life by Vicki Robin and Joe Dominguez has really given me a lot to think about the last several weeks.  These thoughts inspired me to begin tracking my spending and income religiously, made me wonder if I was having a mid-life crisis and so much more that we will get into.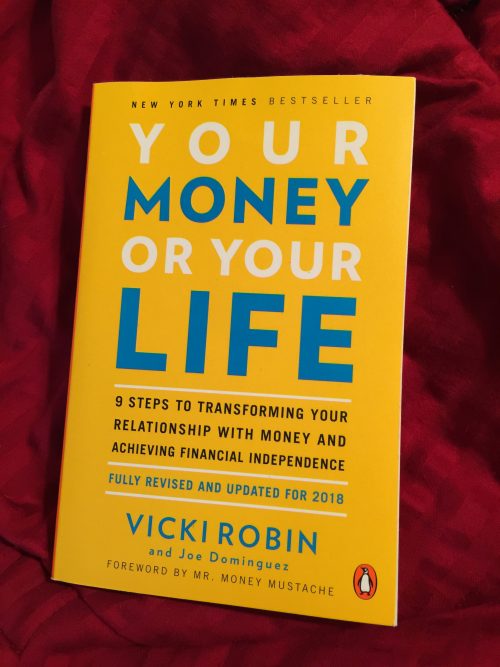 Chapter 1: The Money Trap
I have to be honest, I almost quit the book during the first chapter. With ten pages on the ecological affect of consumerism, I sighed and said "oh, it's one of those" and almost quit reading.  I am so glad I didn't.
Two really important questions are asked during this chapter. How much money have your earned (in your entire working lifetime?) And what do you have to show for it? The process for establishing these jumping off points are detailed and pretty intimidating. The results (in my case) were depressing.
No Shame, No Blame
Thank goodness the mantra of "No Shame, No Blame" is pushed simultaneously. The author points out the difference between recrimination and discrimination when you are attempting to change unwanted behavior.  I continue to revisit this as I work my way through the chapters actually doing the work!
What is Your Enough
This chapter introduced me to a concept I have often thought about but could never put into words: ENOUGH. This place at the peak of the fulfillment curve where you can identify "for yourself that point of maximum fulfillment."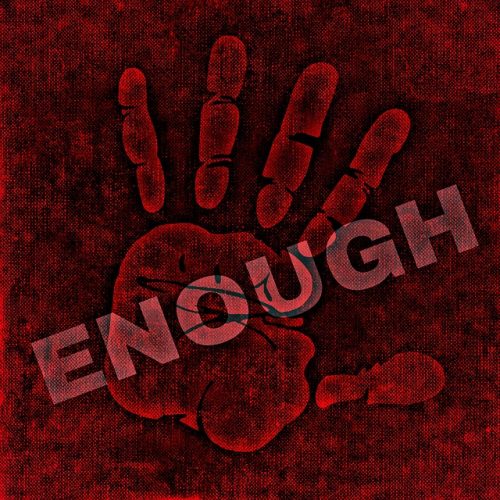 My Enough has definitely changed over the years. And even moreso this year than any other. I thought getting back into the corporate world, making 6 figures and so on would finally give me the fulfillment I was seeking. I was so wrong. That is not my enough.  I'm still figuring out what is, but sometimes you need the process of elimination to really figure it out. Or is that just me?
Discussion Questions
What messages did you get about money growing up? Where did you get them?
What does ENOUGH mean to you?
Book Club Process
I will post weekly on a new chapter. I will highlight what I found important and my personal take aways. Then I will post a couple of the questions provided by the book for discussion.  Remember, there are no right and wrong answers, please share your perspective.
Several days later, I will post my responses to those questions in the comments.  It is important to me to hear your perspective and what your take aways were.  I am really excited about this and this book in particular.  Happy reading and writing!
Previous Book Club Posts
Your Money or Your Life Introduction
Chapter 1: What is Your Enough?
Chapter 2: What are you Trading Your Life Energy For?
Chapter 3: The Opposite of a Budget
Chapter 4: Coming Monday, May 21st