by Ashley
I know we're now a full week into the new year, but I always like to look back and reflect on the previous year around this time. So indulge me in a week-late review of some of the big highlights of 2015.
Personal and Financial Goals
The year began (or really was preceded by) setting some big goals. We had one list of financial goals, and a second list of goals related to "growing up" (in my mind this meant doing things like getting wills, life insurance, etc.). By the end of the year we hadn't quite met all of our financial goals, but we'd made incredible progress. In all, we paid off over $26,000 in debt!!! We did even better on our "year of becoming an adult" goals. We fully accomplished 3 of our 4 goals and are well underway on the 4th goal (see update here). We've set some pretty lofty financial goals for 2016, too!
Budgeting
In early January, we made some pretty big changes to the way we did our budget. This eventually lead us to using YNAB for budgeting (we'd previously used an Excel file). I still can't say enough great things about YNAB. I really think it's made a huge impact on how well we've been able to stick to our budget and, therefore, how well we've done with paying off debt (see my full review here).
One of the categories in our budget that we really struggled with this year was our grocery budget. I talked several times about our efforts to make cheap meals, saving money by making homemade yogurt (super easy and so tasty!), DIY-ing pumpkin spice coffee (a personal fave), and trying my hardest to meal plan (which was much easier when I worked from home compared to an office-setting, and I'm still learning to balance competing needs).
I also saved a lot of money on self-maintenance this year. With the exception of 2 professional cut/colors (which I did prior to big job interviews), I've saved money in our budget by cutting and coloring my own hair for the past 21 months (but who's counting? hehe). I've even received compliments on my self-maintained hair and really like my new darker color. To be transparent, I did just barely receive a professional cut/color from my Mom as a birthday gift, so this totals 3 professional jobs (only 2 that I personally paid for) in nearly 2 years.
Employment
I interviewed for 3 separate jobs in 2015:  one in January (recap), one in March, and one in June. I was offered the third job (third times a charm!) and accepted the position soon thereafter. I started the position in July and have been very happy in the job ever since (though I have plans to try to negotiate for a title change and more money).
Gift-Giving
Before I started our debt reduction mission we really spent a ton of money on gift-giving. Since starting to blog here, I've drastically reduced the amount spent on gifts. I now try to spend an average of about $15-20 per gift (though hubs and I set a $50 limit on gifts to each other). I talked about a cheap classroom gift here and waxed poetic about the impact of a hand-written thank you note (as opposed to an expensive flower delivery). I also talked about a cheap going away gift basket, a cheap Mother-in-Law (or grandparent) gift, an inexpensive alternative wedding gift, and relatively inexpensive ($50 limit) anniversary gifts.
Kids Crafts
The kids did lots of fun and cheap crafts this year. A sampling of crafts include: a  Valentine's craft, a Mother's Day craft, and an Easter craft. All of these doubled as cheap cards/gifts for family, too!
Entertainment
Our entertainment budget was really bare bones this year as we tried to funnel all our extra money toward debt. But that doesn't mean we didn't have fun! I talked about a free family activity here and a free painting class (courtesy of Yelp Elite) here. I also shared how we got cheap Halloween costumes for the kids and had fun with a cheap-ish birthday day date for hubs' 33rd birthday.
Successes
In April we celebrated kicking hubs' license fee debt to the curb! That left us with only the car loan, some medical debt, and the monstrous student loans to contend with. That same month I did a balance transfer of a higher-interest student loan (8.5%) to a 0% APR credit card to pay off one of my Navient student loans at a lower rate (just paid a 2% initiation fee). I also celebrated when we paid off another of my Navient student loans back in October. It's no secret that I freaking hate Navient, so I can't wait to rid them from my life!
Personal
In June I let you know something I'd been keeping a bit of a secret. I have a very close family member experiencing a debilitating illness for which there is no cure. I later told you all that the "close family member" is my father and divulged that his diagnosis is frontotemporal degeneration (a type of dementia). I had a rough time in regard to processing this information. I was painfully honest about the scary feelings and emotions experienced knowing that his health is quickly declining and my siblings and I will be tasked with becoming his caretaker and all of the other financial implications of the situation. I also discussed prioritizing the costs of therapy so I could take care of myself. I never updated, but I did in fact search for therapists but there was only one person who really stood out to me as a good fit. Of course, that person was not accepting new clients at the time and, feeling overwhelmed by life, the new job, etc., I never pursued any other options. To be honest, I do think I'll try again to find someone to talk to in the New Year. I feel like I am in a much better place mentally than I was when I first wrote this post (or this one, too), but I know my Dad's health issues will continue to be a HUGE deal in my life and I would like to see someone at least occasionally to help me process everything as his disease progresses.
Summary
2015 was a wild year! Lots of great successes – Can I get a high five for that $26,000+ of debt that was paid off!?! and some tough times, too. In 2016 we plan to split our priorities a bit between saving for a house and continuing to pay off debt, but I know that we'll continue to make great progress along the way. I've admitted before that I may loosen up the purse strings slightly. I think it's important to have more regular date nights and such. But I also can't wait to make some big dents to our debt this year. This will be the first full year of me having a full-time job and income (in addition to my part-time job & hubs' job). With the additional money we really hope to do some crazy things in 2016. A house, a car (not a new one, but our current one being paid off), punching Navient in the nose, and so on. Great things ahead, friends! Thank you for joining me on life's wild ride!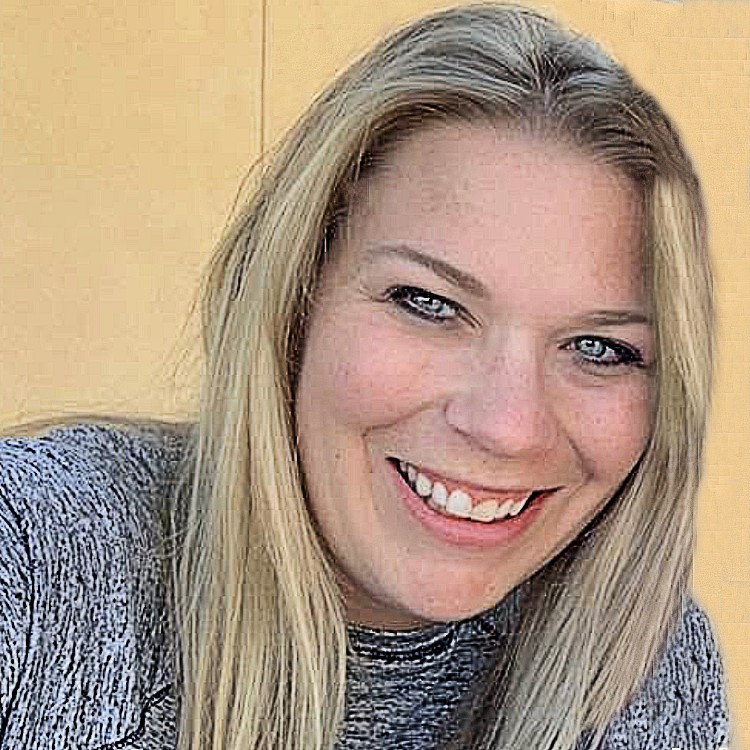 Hi, I'm Ashley! Arizonan on paper, Texan at heart. Lover of running, blogging, and all things cheeeeese. Late 30's, married mother of two, working as a professor at a major university in the southwest. Trying to finally (finally!) pay off that ridiculous 6-digit student loan debt!