by Beks
Dear State of California College,
First off, I'd like to thank you for cashing my husband's tuition check within 12 hours of receiving it. Who knew that was even possible? Though to be honest, I'm not quite sure why we pay two months in advance and are later reimbursed. It kinda sounds like a man I heard about… what's his name? Ponzi?
Second, I recently received your request for an additional $150 per semester – as if the two thousand I just paid you was completely insufficient for a whopping six units… and let's not discuss your $200 parking pass shall we? I was amused at the complete ambiguity as for the reasons why the additional funds were needed from all 30,000 or so students but I was NOT amused when I actually had to pay it. But hey, thanks for allowing me to defer this unexpected payment for three weeks. I guess that's supposed to help me be happy about paying more and getting less? I have approximately $26 in my checking account. Clearly, I cannot spend $150 when I only have $26. Who do you think I am? The state of California?
Also, I want to thank you for delaying the receipt of my husband's tuition funds for two months. Perhaps you are trying to help the business students perfect the art of living off ramen noodles and tuna and hone their negotiating skills with creditors?
When we called to check the status on the cash flow, you said the check was 'in the mail'. 3 weeks have passed. Are the checks being personally delivered by a three legged dog on a skateboard? In short, in response to your request for additional funds…
The check is in the mail.
Sincerely,
The broke wife of a California college student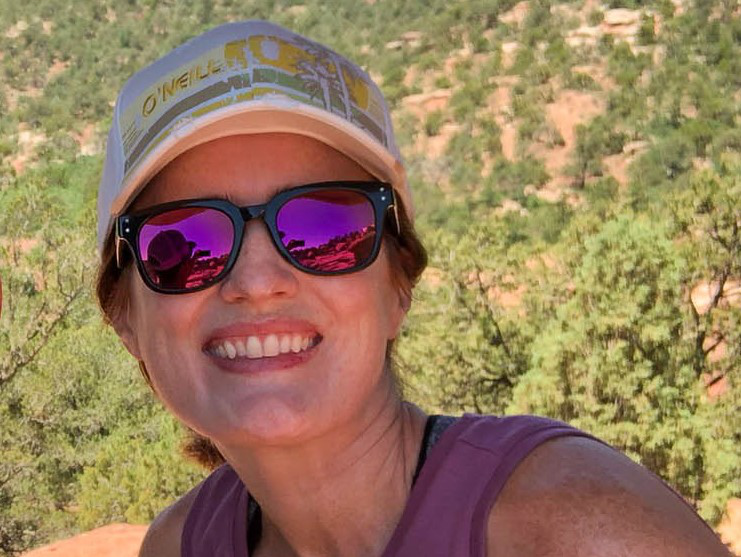 Beks is a full-time government employee who enjoys blogging late into the night after her four kids have gone to sleep.  She's been married to Chris, her college sweetheart, for 15 years.  In 2017, after 3 long years working the Dave Ramsey Baby Steps, they paid off more than $70K and became debt free.  When she's not working or blogging, she's exploring the great outdoors.