by Ashley
If you are like me, you anxiously await the return of pumpkin season since….well, since the last pumpkin season ended around New Years.
In fact, my mother-in-law gifted me a Starbucks gift card as a congratulation when I was first hired at the new job (so sweet of her, right?!). I purposely saved it and used it literally the first day that Starbucks had their pumpkin spice latte back. As in – I got my first PSL on the big preview day that required a special passcode. I was SO, SO excited because this is the first year that they have actual pumpkin in their pumpkin spiced latte. Yes, I'm that much of a super-fan to know these things (and I also follow TheRealPSL on twitter. Yes, it's a thing).
And call me a trendsetter – I've been adding REAL pumpkin to my homemade version for years (see my post from last year as proof).
Here's the lineup of key players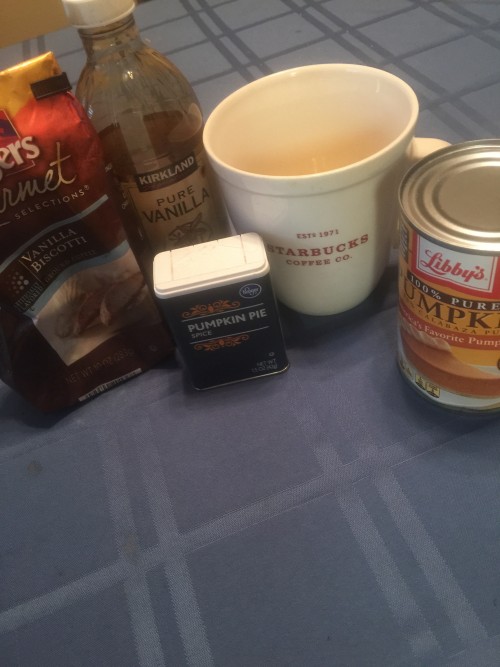 Sorry for the terrible lighting! It was EARLY (= no sunlight) when I made my coffee and took this picture!
I start with a good vanilla flavored coffee (because vanilla + pumpkin = heaven!) I add a few shakes of pumpkin pie spice. Then I throw a heaping teaspoon of PUMPKIN into the bottom of my coffee cup and brew my coffee, pouring it in while still steaming hot and stir in the pumpkin until it dissolves. I like to add milk (almond milk for me) and sweetener (I use agave). If you're feeling extra indulgent, add a little whipped cream on top. If you aren't using vanilla coffee beans (like me), then I also suggest adding a tiny dash of pure vanilla to your coffee, too (buy it at Costco for cheap).
Heaven in a glass, I tell you!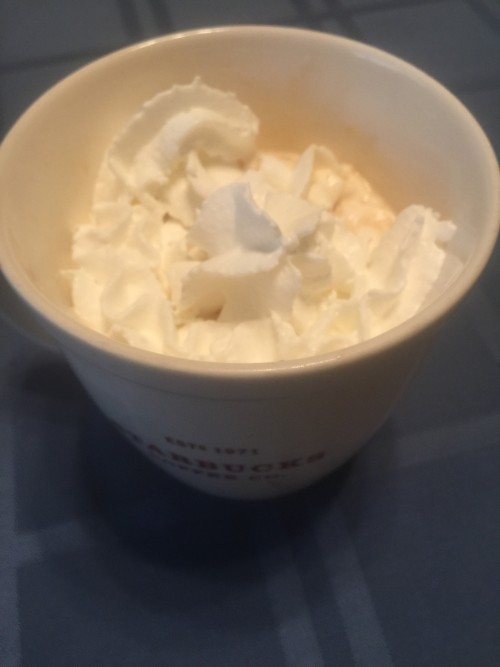 So if you want to save lots of money but still want to indulge in the famous Pumpkin Spice Latte, then try my homemade version. You will NOT regret it!
What's your favorite pumpkin treat? Are you all aboard the pumpkin train or is it not your thing? What other seasonal food do you prefer instead?