by Hope
I mentioned a couple of times that my only credit card offers cashback rewards. And I have it set up to deposit the rewards into a standalone savings account every time those rewards reach $20.
As I have been working through my plans and budgets, I took a look at how those rewards added up this year.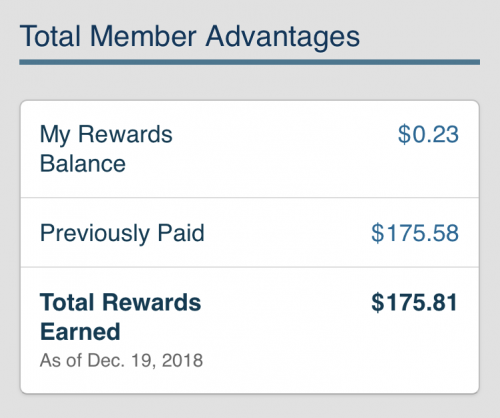 Not too shabby for a little bit of passive income. I'm not designating it towards anything at this point, just pretty much ignoring it and hoping to be surprised as it grows.
I am also continuing to save my loose change and $5 bills. Gymnast pulled the $5 out a couple of months ago and counted it. It was $120 at the time. But I've left it alone since then.
I realize this blog is not about saving, and I am focused on my debt. But these gimmicky savings plans just give me a small piece of added security.
Do you have a passive savings source? Or an account that you just let grow unsupervised?