by Hope
Another win from our No Spend Month! We still have Food Stamps. Not in that we are qualified for them any more, we are not getting anymore.
BUT because we were able to eat through our freezer and pantry during October and the first two weeks of November. We have almost a full month's worth of grocery budget in food stamps.
Our current food stamp balance, which I believe we have 6 months to use, is right at $530!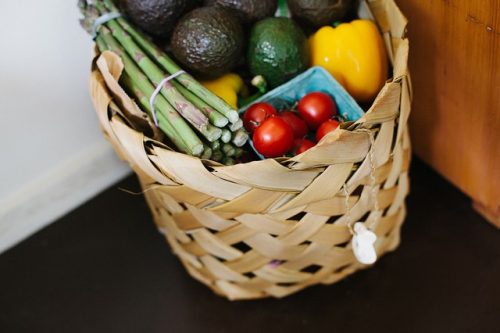 This has taken a weight off in thinking about possibly creating a small budget for Christmas presents for the kids. (We took care of extended family presents prior to our Texas trip and brought them with us.)
I've already started creating a list of items we need to replace and restock. And I plan to create a December food plan while we are here in Texas so I can shop smart when I return.
Sausage and Potato Soup
I love the cold months when I can use the crockpot every day without feeling guilty. Not to mention, reheating soups is great for my lunch on a daily basis, easy and cheap.
I thought I would share my absolute favorite cold time recipe…quick, easy and so good! I'm even making it this week while we are in Texas. (We are doing all the cooking for the week and Thanksgiving, but my parents are providing the groceries.)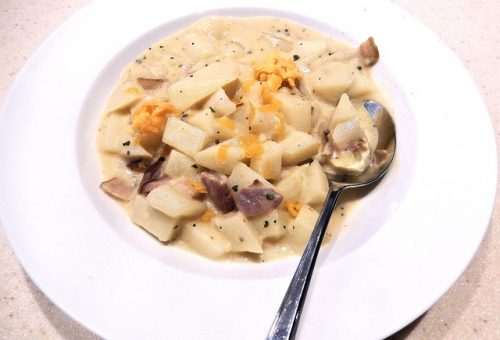 Ingredients
1 – 30oz bag of frozen, cubed hashbrowns
3 cups of Chicken Broth
1 can of Cream of Chicken Soup
Chopped Onion (optional)
Dash of Parsley (optional)
Salt and Pepper
1 – Hillshire Farms Beef Sausage (this is my favorite option)
1 block of cream cheese
Directions
In soup pot, combine all the ingredients except for the sausage and cream cheese.
Heat on medium for 20 minutes.
Cut sausage into bite size pieces and add to mix after first 20 minutes.
Cube cream cheese and add to pot 10 minutes after you add the sausage.
Stir well and serve.
My twins like to garnish with cheese, but I eat it just as it is. It's definitely one of family favorites during this cold rainy season!
What are some of your favorite cold weather recipes?