by Jenny Smedra
For the first time in over a decade, we finally got to take a family vacation this summer. It was an exciting and hectic trip, but one that we will all remember. However, after a long weekend, my boyfriend and I decided to extend our summer vacation another week. Rather than dealing with busy airports and huge crowds, the two of us planned to explore the national parks around Utah and Colorado. Although I was hesitant to spend more money after an elaborate birthday celebration with the family, we crunched the numbers to see if it was possible. Thanks to the national parks pass, not only was it affordable, but also a deciding factor in future vacations.
Visit the National Parks with an America the Beautiful Pass
As our first vacation together, my boyfriend and I wanted to get away from it all and explore somewhere new. Since neither of us had ever been to the canyonlands, we chose to visit the national parks in Utah. There are many parks in close proximity to each other, so you can see a lot in a short amount of time.
However, I had some serious concerns when we sat down to budget an additional week into our plans. Although we were doing free activities like hiking and river tracing, the entrance fees were much higher than I expected. Each park charged between $20 and $35 per vehicle. Since we planned to visit five different parks, we were looking at nearly $150 for admission alone.
Thankfully, we discovered the America the Beautiful pass. Instead of paying individual park admissions, the U.S. Parks Service offers and annual pass for only $80. Each pass grants a single vehicle with up to four adults access to more than 2,000 sites across the country (children under 16 are free). It was a great deal since it saved us half the price on entrance fees. And, since it is valid for an entire year, it can also save us money on future vacations. If you enjoy the outdoors and want to see America's national parks, this pass is a great way to stretch your budget and reduce costs.
Making the Most of Your Vacation Budget
The national park pass was just the beginning of finding ways to stretch our budget. In order to make this vacation happen, I had to flex some budgeting muscles I haven't used in a very long time. While I probably could have done this trip for next to nothing in my younger days, we did make a few allowances for comfort and convenience. Here is how we managed to save nearly $1000 without sacrificing any creature comforts.
Accommodations
If you have planned trips like this before, then you already know that camping is the most economic option for accommodations. It is especially helpful when traveling in large groups since you don't have to pay for multiple rooms. While it was possible to camp for next to nothing, it becomes more difficult to sleep on the ground the older you get. Since we planned some intense hikes and other physically demanding activities, we wanted to have a comfortable place to come back to each night.
Fortunately, we both have credit cards and rewards memberships that offer hotel points. After reviewing our options and checking availability, we were able to redeem reward points through IHG for three free nights. Although prices and amenities vary among brands and locations, this saved us approximately $575. Not only was it a huge savings, but it also provided a nice reprieve after long days in the sun.
Food
Another huge perk of staying at a hotel was the free breakfast. If we had eaten at a restaurant each morning, it would have cost at least an additional $20 a day. Sometimes it was limited to continental breakfast options like fruit, yogurt, pastries, and cereal. However, many of them also had hot items so you can get a filling meal. Yet, even with limited options, it also provided great snacks for us later on in the day while we were on the trails. This alone saved an additional $150 for the week.
The next money-saving idea came from my boyfriend. Instead of eating every meal at a restaurant or grabbing takeout, we stopped at grocery stores to supply lunches and dinners. If you visit the prepared foods section, you can usually finally hot entrees, sandwiches, salads, fruit, and other satisfying meals. Not only do you save on food costs and service fees, but you also have healthier options as well. On average, we spent $15 a meal at restaurants versus $5 when we ate at local supermarkets. We did this several times, saving an estimated $50 in food expenses.
Entertainment
The last portion of the vacation budget is one that can quickly get out of hand if you aren't careful. It's easy to rack up a huge bill when you are booking tours, renting equipment, and buying souvenirs. Knowing first-hand how quickly entertainment costs can blow your budget, we carefully planned our activities to ensure we got the most out of our trip.
We both enjoy the outdoors, so hiking and exploring the parks was the perfect choice for us. Thanks to the national park pass, we saved $70 in entrance fees alone. We also stuck to budget-friendly activities that didn't cost us a dime. We avoided the guided tours and brought our own hiking gear to keep our budget under control. Although I can't say for certain the exact amount we saved by doing it ourselves, basic rental packages started at $30 per person.
While it is convenient to hire someone to see to all the details, a little research into the best trails and free shuttles helped us avoid unnecessary expenses. Using free apps like AllTrails, we managed to find a dozen different hikes off the beaten path. Not only did we get detailed maps for free, but also specific instructions from other hikers who had already been there. This information was invaluable in choosing trails to suit our interests and skill level. And, the best part is that it helped us avoid the most heavily trafficked areas with long lines.
After this incredible experience, I've relearned that you don't need to spend a fortune to plan the perfect vacation. With a little creativity and thinking outside the box, you can save hundreds or even thousands of dollars on your next trip.
Read More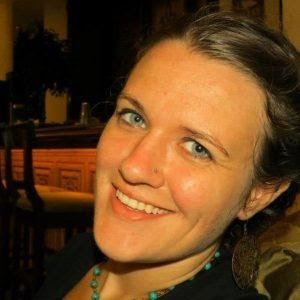 Jenny Smedra is an avid world traveler, ESL teacher, former archaeologist, and freelance writer. Choosing a life abroad had strengthened her commitment to finding ways to bring people together across language and cultural barriers. While most of her time is dedicated to either working with children, she also enjoys good friends, good food, and new adventures.