by Jenny Smedra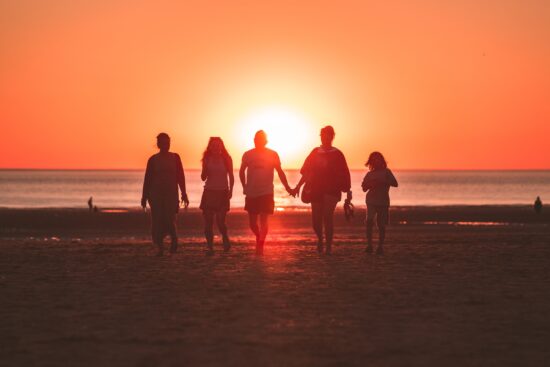 This last year has been a hard adjustment for everyone in our household. We have all given up things in order to keep each other safe during the pandemic. In addition to everyone working and learning from home, we have also suspended our usual travel and vacation plans for more than a year now. The isolation and social distancing have definitely taken a toll on everyone. However, now that the adults have received the COVID-19 vaccine and infection rates are decreasing in our state, we are looking at options for fun family getaways.
5 Family Getaways for the Summer
With the return of warm weather and sunshine, we are all anxious to get outside. Everyone also recognizes that after dealing with so much this past year, we need some fun family time, away from home. We have been living cooped up during the winter month, and agree that we need to have something to look forward to this summer. As we look into our options, it is important to find something that meets our budgetary needs as well. So, here are some of the summer vacation ideas we have been exploring. Not only are we still looking for ways to avoid crowded places, but also frugal ideas to ease the financial burden of planning family getaways.
Camping Trips
If you enjoy the outdoors as much as we do, summer vacation is the perfect time to take a camping trip. Whether you are looking for luxury accommodations or a simple campground, there are options available for every kind of camper. I personally prefer to pitch and tent and build my own bonfire. But, I found many sites that offer more amenities to ensure everyone would be comfortable. This is an important consideration, especially if you are travelling with older family members with limited mobility.
If you have a bigger budget, there are all types of cabins that can house an entire clan. However, outdoor camping is ideal for the price-conscious since it greatly reduces the cost of accommodations. If you have your own gear or borrow from someone, you can camp for next to nothing. It is a great way to enjoy nature without breaking the bank.
Family Weekend at the Lake
As we viewed the local campgrounds in our area, we came across a number of state parks near lakes and rivers. Every member of our family enjoys spending summer days on the water either swimming, boating, or fishing. So, booking a family weekend at one of the state parks near a lake gives us a chance to get outdoors and take in the sun. Furthermore, it gives my dad a chance to use his fishing permit that he is always talking about. This family getaway truly has something for everyone.
My parents found this option especially appealing since many of the state parks are so close. Due to my grandmother's health concerns, my mom never feels comfortable venturing too far from home. By choosing a destination nearby, we can either spend a long weekend or make a day trip of it, if necessary. However, you can be certain we will extend the weekend as long as possible since some of the cabins provide free boat access.
River Floats
Another one of my favorite childhood memories was our annual float trips on the river. There are short routes in our area. But, the most famous one takes you to some of the most remote parts of the state. You can either bring your own tubes and transportation, or hire local outfitters to shuttle you between the pick-up and drop-off areas.
When it comes to float trips, you can spend as much or as little as you want. Bringing your own camping and food supplies can reduce the expenses of a family getaway by more than half. But, hiring out the services or staying at a budget hotel are definitely more convenient and comfortable. Most likely we will do both to limit costs yet maximize our time. Either way, my nieces will get to experience the scenic spots and cascading waterfalls that left such a lasting impression on me.
Cycling Tour
For those who appreciate more active vacations, a local cycling tour is a great way to enjoy your family getaways. A quick search can point you to local trails in the city as well as more scenic routes. Additionally, these types of family vacations also encourage everyone to be more physically active. Not only does it set a good example for the younger members of the family, but it also provides a gentle form of exercise for those of us with knee and joint injuries. You can choose which routes to explore based on the difficulty and fitness level of everyone joining the trip.
Fortunately, we already have a good selection of bicycles to choose from. Otherwise, this would not be an affordable option if we had to buy new equipment. If you think this could be a fun activity for your family, you can visit TrailLink to find hiking and biking trails near you.
Visiting the Family Farm
Finally, the last family getaway we are planning for this summer is a visit to the family farm. Although not everyone enjoys the quiet, small town life, several members of my family were very enthusiastic to get away from the hustle and bustle of the city. So, this summer we are planning to finally follow through on those holiday plans we always discuss yet never solidify.
I feel I am most excited about this family getaway. It will give us some much needed time with relatives we have not seen for quite a while. Furthermore, it exposes the younger generation to a different way of life. I am very curious to see how the teenagers respond to life without consistent Internet access as well. Sometimes we forget just how important it is to slow down and appreciate the simple things in life.
Read More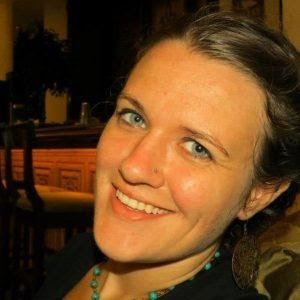 Jenny Smedra is an avid world traveler, ESL teacher, former archaeologist, and freelance writer. Choosing a life abroad had strengthened her commitment to finding ways to bring people together across language and cultural barriers. While most of her time is dedicated to either working with children, she also enjoys good friends, good food, and new adventures.