by Hope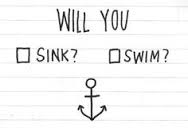 As previously mentioned, I have been adamant in my savings since I started my new W2 job back in March. I have saved 10% of any money that has come in with the ultimate goal of $10,000 in savings. Now that this goal is in sight, it is time to turn my focus to my debt and cut down on my savings.
Where I'm at Now
I've recently posted my Monthly Budget and my overall Debt Load. Then I took a cut in works hours and added a new sport. I am LOVING the freedom of working less hours per week.  I get home and get to sit down with the kids without feeling like a weight is on my shoulders to get back to work. I get to spend some of my "down time" when the kids are at practice reading a book for fun rather than focusing on work projects all the time.
However, I do need to look and see where the money is going to come from for Princess volleyball. I do not want this new expense to adversely affect my Debt Payoff Plan. I've spent about an hour a day reviewing my budget line by line to see what I can cut or move some money around.
Cut My Savings
Two things stand out as the places to cut…kids' activities and related costs AND savings.  I think most everything else is pretty bare bones; although, I am looking at that too. But for now, I have decided to change my savings plan.
Instead of saving 10% of all income, I am now going to save 10% of my W2 income only. This cuts this line item almost in half and makes up some of the deficit.
This savings in coupled with my 401K deducted automatically from my W2 income and my Self Lender account where I save $97 per month. I'm looking for a few more cuts before I finalize my new budget.
Thoughts?