by Ashley
So remember how we had a no-income month of May with hubs' business?
That really hurt us in terms of our ability to make big debt payments. I even said at the beginning of the month that we were going to cut out some of the debt payments all together (like the car payment and balance transfer loan, which don't have minimum payments currently due), and pay minimums on everything else.
Well, its one thing to say something and another to actually do it.
And although we really didn't have the funds to do so (I had to tap into EF funds), I made some payments toward all of our debts for my own psychological satisfaction. That being said, it's not like I was able to do an awesome job on debt payments this month. In fact, I believe this is our lowest debt payment since I started blogging here (back in March 2014).
And there's one thing thats certain in regard to debt eradication. If you aren't moving forward, you're moving backward. There is no "stationary" option available.
So, unfortunately, I also have to tell you that our debt actually increased this month (not due to new debts, but due to accruing interest on the existing debt).
However, the additional debt has been totally puzzling to me. It's all from my student loans and, although I have a lot of student loan debt, every single month my debt has been going down. This month I actually made a larger student loan debt payment than normal and my debt somehow went up.
I called Navient to ask about what happened.
How is it that every single month I pay (X) and my debt decreases. This month I paid (X+$67) and my debt somehow increased? It doesn't make sense that I paid more and somehow my overall balance has gone up?
The person I spoke with had no idea. She took down some information, said she'd file a report, and someone would get back to me. That was two weeks ago and still no news.
I called back another time to try to figure it out.
This time, I was told that even though I'm on income based repayment where unpaid interest is forgiven on my subsidized loans, apparently the unpaid interest is only forgiven on a quarterly basis? Meaning, the interest continues to accrue and is only forgiven once every three months.
This makes no sense to me. Navient is a little bit trickier, but it's clear as day from looking at all my debt updates (you can go through the archives for yourself), that my ACS loans (which are all subsidized) have had the same balance – to the penny – ever since I applied for income-based-repayment (last August). But my minimum payment doesn't even cover the interest, so it's clear that the unpaid interest has been forgiven every month, not just once a quarter. Otherwise, my balance would have continued to rise every month as I make my minimum payments.
My IBR status hasn't lapsed, supposedly this policy isn't new (in regard to only forgiving interest once per quarter), and there's absolutely no logical reason I can think of that explains it.
But with BOTH of my student loan carriers this month (Navient and ACS), my balances have gone up.
Can anyone explain this to me? Pretty please with a cherry on top?
It's absolutely maddening! It's such a helpless feeling to know I owe this money, but to feel like somehow I'm getting screwed over – only no one believes me and no one seems to think anything is amiss.
To sum up…
I've made the same payment every.single.month. My balance has always decreased.
This month I made the same payment PLUS an extra $67 payment.  And somehow my balance increased.
Part of me still thinks maybe this is a new policy (only forgiving interest quarterly) and the representative I spoke with simply didn't know or realize it. Otherwise, how do you explain that BOTH of my loan service providers had the same issue in the same month?
It really makes me want to knock out my car loan debt ASAP so I can start to kill these student loans. They absolutely need to die.
Now that I've gone on my rampage, let me show you the actual debt numbers.
| Place | Current Balance | APR | Last Payment Made | Last Payment Date | Original debt, March 2014 |
| --- | --- | --- | --- | --- | --- |
| Capital One CC | - | 17.9% | - | Paid off in March 2014 | $413 |
| Mattress Firm | - | 0% | - | Paid off in May 2014 | $1381 |
| Wells Fargo CC | - | 13.65% | - | Paid off in May 2014 | $7697 |
| BoA CC | - | 7.24% | - | Paid off in June 2014 | $2220 |
| License Fees | - | 2.5% | - | Paid off in April 2015 | $5808 |
| Navient - Federal Student Loan | $3908 | 8.25% | $116 | June | $4687 |
| ACS Student Loans | $21411 | 7.24% | $77 | May | $21035 |
| Navient - Dept of Education student loans | $66667 | 6.55% | $307 | June | $63254 |
| PenFed Car Loan | $14642 | 2.49% | $100 | June | $24040 |
| Balance Transfer student loan (Former Navient 1-01) | $5337 | 0% (through April 2016) | $100 | June | $5937 |
| Medical Bills | $6086 | 0% | $25 | June | $9000 |
| Totals | $118,051 (Last month = 117,815) | | $725 | | Starting Debt = $145,472 |
| | | | | | |
I can't beat myself up about it too much. Next month will be better. Onward.
Seriously though – anyone else on IBR have this issue where unpaid interest was not forgiven this month? Is it a new policy to only forgive interest once per quarter? Why have I never experienced this before?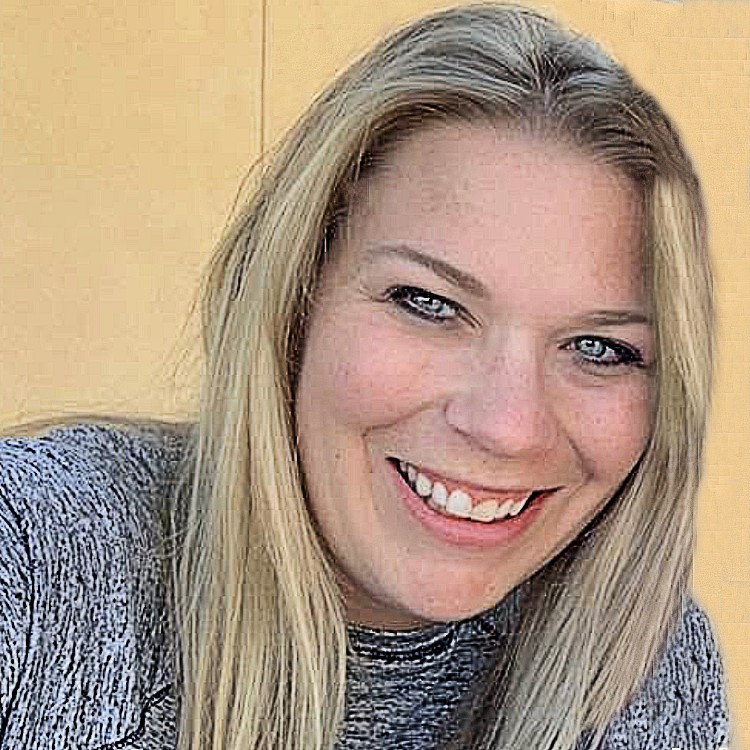 Hi, I'm Ashley! Arizonan on paper, Texan at heart. Lover of running, blogging, and all things cheeeeese. Late 30's, married mother of two, working as a professor at a major university in the southwest. Trying to finally (finally!) pay off that ridiculous 6-digit student loan debt!