by Ashley
Thank you so much for your encouragement and support on my posts this past Monday (first post about paying off 2 additional debts and the second post about doing a balance transfer to pay off a high interest student loan). I was expecting a bit of backlash but overwhelmingly received lots of virtual high fives and words of support. Thank you!!!
So I just have to tell you what I've been dealing with this month with my student loan company, Navient. It just further solidifies my feelings that this balance transfer was the RIGHT move for us.
To back up a bit…remember this post? I wrote about how I wanted to pay extra on certain loans (and not on others) and how it would require me to make an additional payment (after the minimum payment was already applied) which would be applied equally to all loans, and then I'd have to call and have the payment re-applied only to the loans I requested. This process would have to happen every single month.
WELLLL…..let me just tell you about the extreme headache I've had dealing with Navient just for this balance transfer…
I'm currently 6 calls deep and over 2 hours of time invested in the process. This is because (surprise, surprise) the balance transfer was incorrectly applied toward the WRONG loan. My initial call was simply to have the funds moved to the correct loan.
"It will take 5 business days."
A week later, no changes. I call again.
"It will be done by the end of business tomorrow."
I check back. No changes.
"It will be done by the end of business today."
I check back. This time the payment has been REMOVED from the wrong loan….but nothing has been applied toward the correct loan. It's like that payment is just gone.
I call again.
"It should be done by the end of business tomorrow." (seeing a pattern here?)
No changes. I call again.
"So weird. It shows like it was done on our end. There was some type of glitch in the system. I'm going to get my supervisor involved."
38 minutes later (that's the actual time from my cell phone record)….no change. According to the person, "it should be done by end of business today."
LoL. Yeah. I won't hold my breath, buddy.
Eventually it WILL get sorted out. Now it's been well over 10 days, but I've been assured that since the error is on THEIR end that I won't be charged for any interest that has continued to accrue (my payment was for the full 10-day payoff amount as of 4/2…but with interest the loan balance has continued to creep up).
So the moral of the story is that I am over the moon thrilled that I came to realize that balance transfers are the way to go for us. This issue is a one-time thing (sure, it's taking a long time to resolve, but once its resolved it will be over and done!) I cannot even imagine trying to fight this battle every single month. It'd be enough to put me in the loony bin (or just give up on paying extra only toward certain loans!)
I did have a question that I wanted to address about my loans….
I do currently pay extra on my Navient Federal Loan. The way the system is set up, it groups all my Department of Education loans together (which is why its incredibly difficult to pay extra on just a single loan). But my Navient Federal loan (I only have one, not multiple) is separate. So it's totally easy-peasy to pay extra on it. My Federal Loan is my other highest interest loan (at 8.25%…I think I'd accidentally said it was 8.5% somewhere else, but that was incorrect). The minimum payment is $16/month and I've been paying $116/month for the past several months (see debt payments here). My plan is to continue to pay extra on that loan both because of the higher interest rate and also because its easy for me to do so in the online system. My balance transfer loan, however, will be paid a little more aggressively (since it HAS to be paid within 12 months to avoid a huge interest penalty). So the plan is to continue paying $116/month on the federal loan, and to pay $500/month on the balance transfer loan (which was originally 1-01 on my Department of Education Loans listed in this post).
I owe you a debt update (coming on Monday), but if you want to see balances and APRs of my other debts, my last debt update post (from March) can be found right here….and my Pandora's Box post, where I finally separate all of my department of education loans, can be found here.
So there you go. I just wanted to add a little bit of detail and clarification here and to reinforce my opinion that this balance transfer was absolutely the right move for us!
Thanks for your continued support and encouragement along the way!
Have you ever struggled to pay extra toward certain loans? How'd you solve the problem?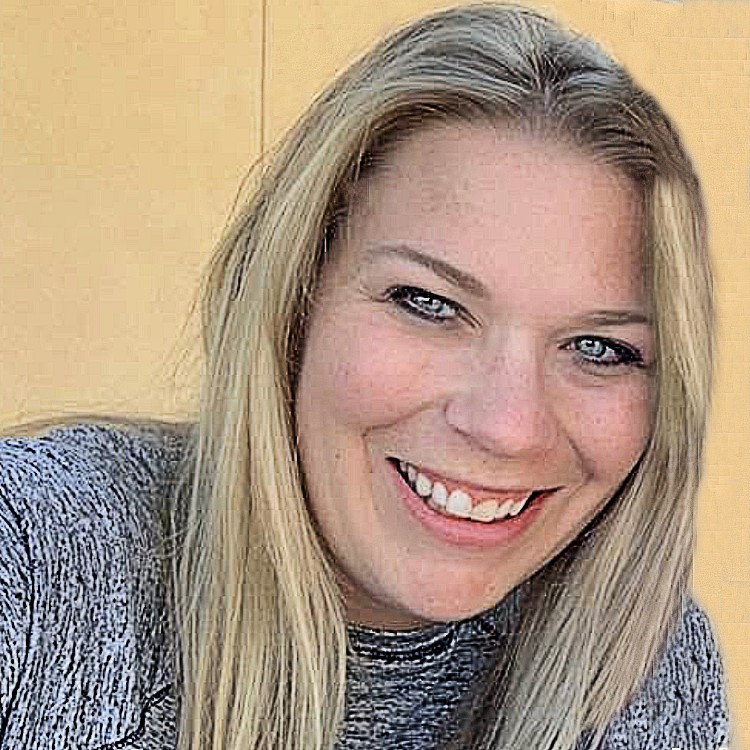 Hi, I'm Ashley! Arizonan on paper, Texan at heart. Lover of running, blogging, and all things cheeeeese. Late 30's, married mother of two, working as a professor at a major university in the southwest. Trying to finally (finally!) pay off that ridiculous 6-digit student loan debt!