by Beks
My husband decided to throw a Memorial Day potluck at our home on Sunday. He's not the kind of guy to barbeque hot dogs and burgers – his food is generally cooked non-traditionally. On Sunday, he and my brother prepared rotisserie pork over hickory chips in a brick fire in our backyard. Three huge slabs of pork were on sale and we were able to split the cost with my brother. Our half was only $22!
Far more people showed up than expected and throughout the day, about 35 people passed through our front door. I guess when you slow roast pork drenched in seasoning and sauces for six hours, you attract the neighbors as guests.
It was one of those days where I didn't think about how much I hate my crummy couches, the little patch of peeling stucco, or the square of brown lawn I can't afford to water in my backyard. All I could think was how blessed I am to have such a wonderful group of friends in my life. All those bodies with smiling faces covered the crummy couch, the friends sitting in chairs on the patio playing Phase 10 hid the patch of peeling stucco, and the square of brown lawn was the perfect place to play a competitive game of horseshoes.
When Dave Ramsey is asked how he is, he always responds, 'Better than I deserve.'
I know the feeling.
How was your weekend? Did you spend or save?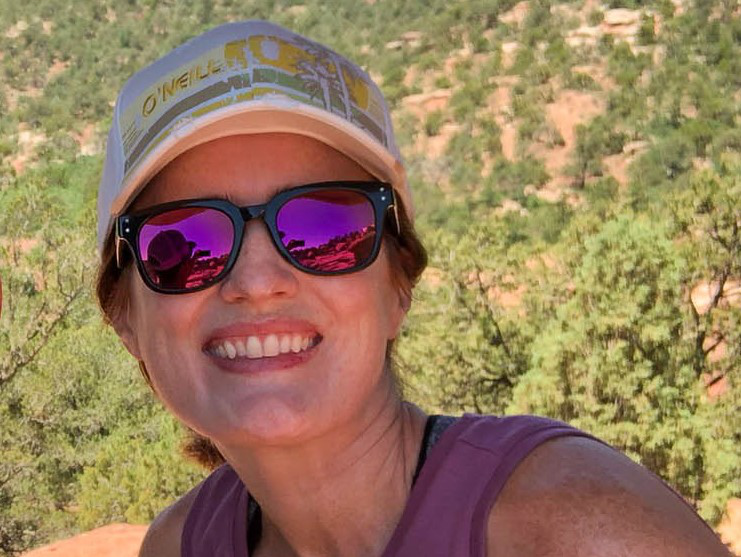 Beks is a full-time government employee who enjoys blogging late into the night after her four kids have gone to sleep.  She's been married to Chris, her college sweetheart, for 15 years.  In 2017, after 3 long years working the Dave Ramsey Baby Steps, they paid off more than $70K and became debt free.  When she's not working or blogging, she's exploring the great outdoors.