by Beks
I've know I've told the story before, but here's the Reader's Digest version about our home. We purchased our home in 2007. Since that time, the value has dropped more than $125,000. After we both lost our jobs and I took a new one making far less money, we shaved our spending and are still able to make the payments and reduce debt.
When people hear how far upside-down we are on our home (a common topic in southern California), a good number of them ask… 'Why don't you walk away?'
Sunday night, 60 Minutes aired a segment called 'Walking Away' about homeowners who can pay their underwater mortgages but choose not to. Nine states forbid banks from chasing other assets, making this process nearly painless.
According to these homeowners, 'it's a logical business decision', 'it's legal', and 'it's the right thing to do'.
In fact, there are companies who help you through the process (for a fee of course). One of them is called Youwalkaway.com who says their greatest challenge is convincing people that this decision is not immoral, it's a business transaction. Homeowners, who can pay their mortgage, live in their homes for free until foreclosure and store up cash for their next big purchase.
Maybe I'm in left field but…
First, I do believe this is a moral decision. I don't care if I had a lame bank or made a bad deal, I made the decision to take the deal and as long as I am able, I will hold up my end of this nasty bargain.
Second, this is a selfish decision. Sure, these homeowners will save themselves an instant wad of cash… at the expense of their neighbors, their fellow homeowners, and in the end… themselves. One way or another, you and I have to pay for those losses.
Third, no one learns a lesson when there is no loss. The show talked about people storing up cash and buying more things. If you don't suffer the loss, you simply can't learn from the lesson and you will make the same stupid mistakes over and over again.
We've learned that when people ask about our underwater status, we smile and say 'Eh, we're not concerned. We're staying for the long term and don't keep track.'
We made a BAD, BAD decision and it's a lesson we will pay for 125,000 times but I certainly don't expect others to foot my bill.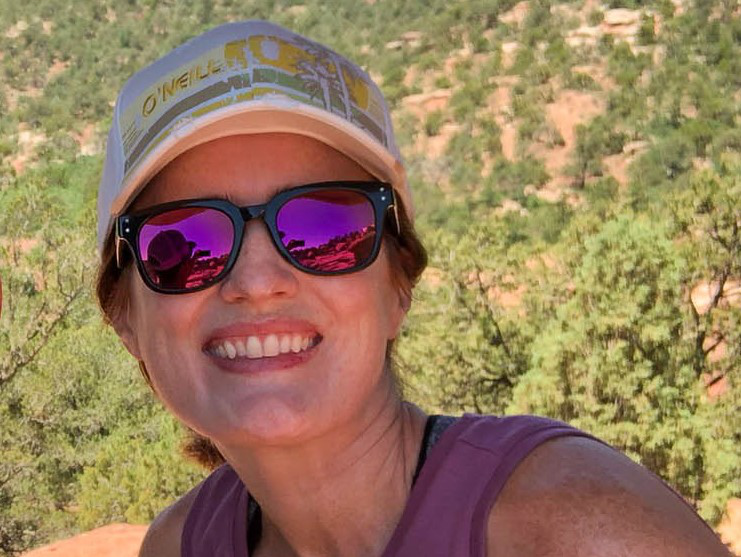 Beks is a full-time government employee who enjoys blogging late into the night after her four kids have gone to sleep.  She's been married to Chris, her college sweetheart, for 15 years.  In 2017, after 3 long years working the Dave Ramsey Baby Steps, they paid off more than $70K and became debt free.  When she's not working or blogging, she's exploring the great outdoors.