by Beks
Whew! My week is finally winding down. This morning I woke up early and went for a six mile run. I don't usually run six miles but I was attempting to see if I could run a 10K in under 70 minutes. It sounded easy until I was three miles from home, tired, and in no mood to run 3 miles back in 35 minutes or less.
Lesson learned. Next time, I'll run 1,584 laps in my driveway instead. If I feel like quitting at lap 792, I can simply go inside rather than what I did… which was sit in a 7-11 parking lot and consider asking a stranger for a ride home.
But I dragged my feet a bit and started home. Around mile four, I hit a second wind and ran the remaining two miles. Needless to say, thanks to my curbside pit stop and dragging feet, I didn't make my goal in less than 70 minutes. Maybe next week.
After my run, I went to get a much needed hair cut. I've always been a bit of a thrifty nickel when it comes to my hair. I hardly wash it, and when I do, I use shampoo purchased with coupons. One time I bought atrocious children's bubble gum scented shampoo because it was on sale – and I wasn't even working to reduce debt at the time.
Thanks to our debt reduction plan and the accountability of this blog, I tend to get an overwhelming since of guilt when spending money on non-necessity items. This has only exaggerated my aversion to expensive hair care.
It should come to no surprise that I met my current stylist at… Super Cuts. Yup, I am the queen of the $13 hair cut.
Before you tell me that only professional pricey stylists understand hair, maybe you should give cheap haircuts a shot. The stylists are often young, hip, and up with the current styles. Sure, you could run the risk of 10 weeks of bad hair days BUT, if you find a good stylist (and trust me, there are some), you could save hundreds of dollars each year.
How much do I spend on haircuts each year? Including tips… $80.
Try it. You'll like it…well…maybe.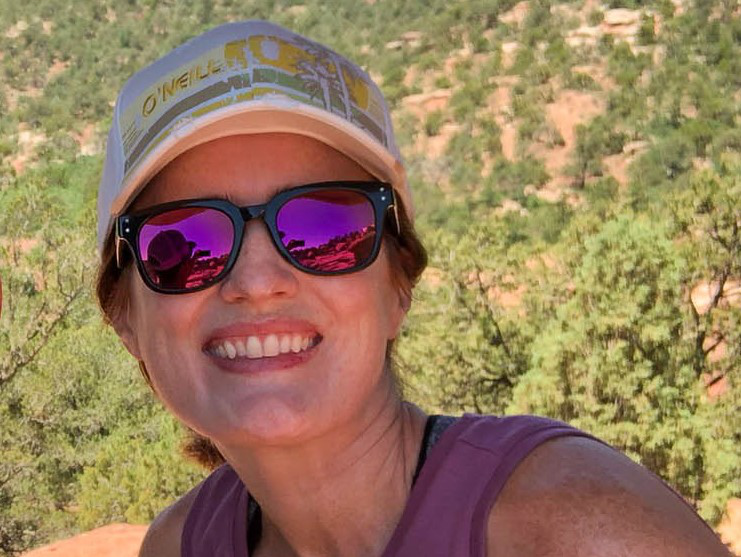 Beks is a full-time government employee who enjoys blogging late into the night after her four kids have gone to sleep.  She's been married to Chris, her college sweetheart, for 15 years.  In 2017, after 3 long years working the Dave Ramsey Baby Steps, they paid off more than $70K and became debt free.  When she's not working or blogging, she's exploring the great outdoors.