by Beks
I wasn't joking on Tuesday when I asked my husband to do the grocery shopping for the next four weeks. I can't resist Easter candy and we can't afford it so I thought it would be a good idea.
Thought.
Hmm.
Last night, I asked my husband to pick up tomato soup and bread for dinner. Total spending shouldn't have been more than $5.
He spent half our grocery budget – mostly on snack items I never buy.
He was excited to have 'helped' and I didn't have the heart to tell him I'm not sure how we're going to eat the rest of the month unless I can make meals out of Fritos, beef jerky, and Oreo cookies.
I had wheat bread with tomato soup for dinner last night and wheat bread with oranges for lunch today. 26 more days of 50 cent meals.
I can't be mad. He was willing to take over the shopping without complaint and bought the things he thought I would like. Sure I'll be eating wheat bread with carrots or oranges for the next 26 days, but that doesn't change the fact that I'm married to a sweet man… a sweet man who won't be doing any more grocery shopping alone in the near future.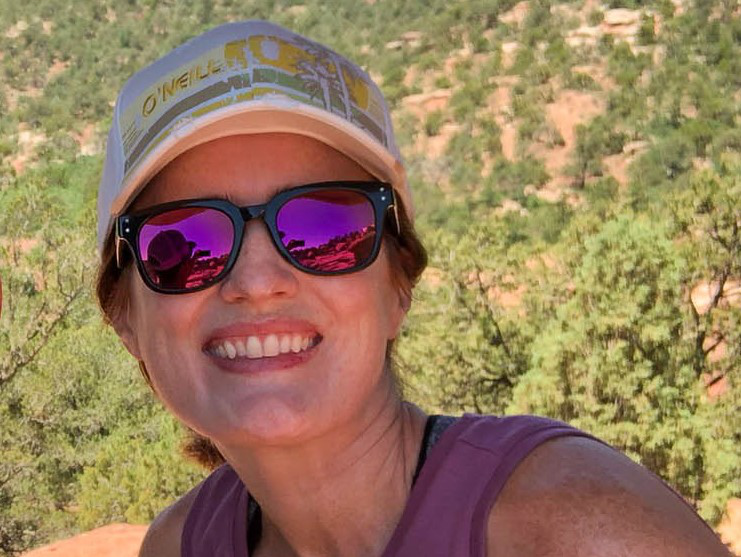 Beks is a full-time government employee who enjoys blogging late into the night after her four kids have gone to sleep.  She's been married to Chris, her college sweetheart, for 15 years.  In 2017, after 3 long years working the Dave Ramsey Baby Steps, they paid off more than $70K and became debt free.  When she's not working or blogging, she's exploring the great outdoors.