by Beks
My sister is visiting from Kansas City with her husband and four kids for the next two weeks. I'd love the fact that she visits more if she wasn't… so… well…
Perfect.
She's debt free other than her mortgage – and even then, she's paying it aggressively. I'd love to tell you that her husband makes loads of money and that's how she's able to be a stay at home mom to four kids and remain debt free but…
He doesn't.
My sister has found ways to live below her means and actively seeks new methods to spend less. She purchases clothing and toys for the kids at garage sales in nice neighborhoods then resells them when the kids outgrow them (sometimes, she actually MAKES money on this!), doesn't waste money on cable TV or other 'necessities', drives an older yet reliable car, and she cooks fabulous inexpensive meals at home (my home cooked meals are inexpensive but they are far from fabulous).
She's the annoyingly good at being frugal but not cheap.
Naturally, I spend this time around her basking in her infinite financial wisdom, asking questions, and learning from her example…
…and I am also the queen of England.
Sorry folks, sibling rivalry is alive and well.
So, I do the second best thing, I make my mom ask the questions and I pretend not to listen.
My advice, befriend someone frugal – even if it is your sister. I find that I don't learn as much from the books or the internet as I do from those who may not have it all figured out, but they do a pretty darn good job.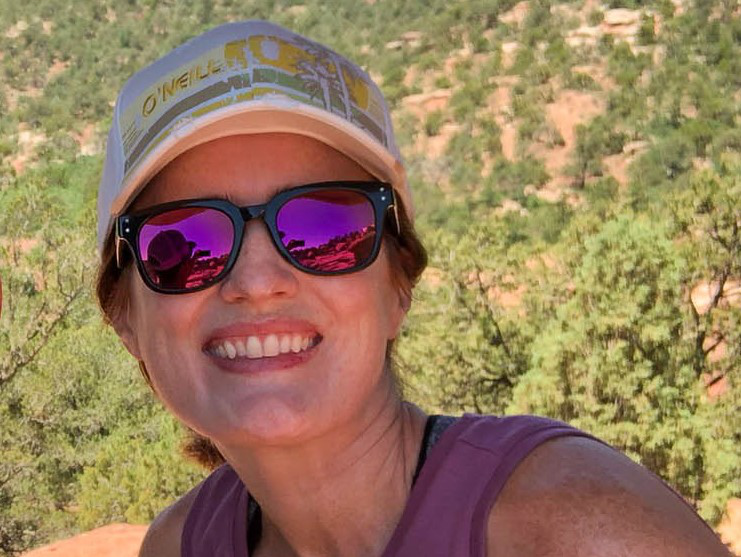 Beks is a full-time government employee who enjoys blogging late into the night after her four kids have gone to sleep.  She's been married to Chris, her college sweetheart, for 15 years.  In 2017, after 3 long years working the Dave Ramsey Baby Steps, they paid off more than $70K and became debt free.  When she's not working or blogging, she's exploring the great outdoors.