by Beks
As I've said before, having a job is a vital part to paying off debt. I try my best to work hard, to get along with others, and to be enthusiastic about serving the public.
Friday, I wasn't 'feeling it'. Late nights paired with high stress had me pooped by Friday and I hit the snooze button far more than I should have.
I rolled out of bed, threw my nappy unwashed hair into a pony tail, and put on my uniform without ironing it. I caught the train to work and arrived my usual 45 minutes early – 30 of which I should have spent getting ready and ironing at least my shirt. I sluggishly walked into the elevator, hit the floor button, and leaned my sleepy head against the wall. Just as the doors started to close, a hand slipped through the doors and in walked the equivalent of the company CEO.
I've met the guy approximately 2 times in the 6 months I've worked there.
He gave me a slow once over – and it wasn't because I looked smoking hot in my uniform. He looked at my crumpled pants, my against policy un-tucked shirt, and said a very crisp, 'Well… good morning.'
I heard 'No Scrubs' by TLC blaring on my brain radio.
I've always been told to dress for the job you want and not for the job you have. I'm fairly certain I will be demoted to janitorial staff by tomorrow.
Never again folks. Never again will I dress like that.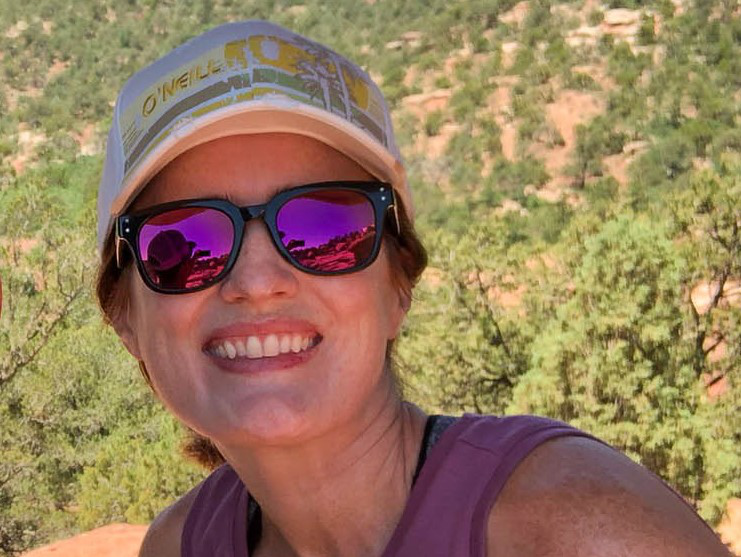 Beks is a full-time government employee who enjoys blogging late into the night after her four kids have gone to sleep.  She's been married to Chris, her college sweetheart, for 15 years.  In 2017, after 3 long years working the Dave Ramsey Baby Steps, they paid off more than $70K and became debt free.  When she's not working or blogging, she's exploring the great outdoors.