by Beks
I know this sounds funny but…
I'm a very private person. Stop laughing. I'm serious.
I don't mind sharing things with all of you but when it comes to sharing things with family… my lips are sealed.
I haven't exactly shared our financial situation with Chris' grandparents. You know, the ones who told us not to get in debt?
They are lovely people but… I didn't want them to look at me and nod their heads in shame – that or wish their beloved grandson hadn't married this credit card addicted hoodlum.
I was lucky enough to dine with them recently and I talked about everything… except money of course.
'Lovely weather lately huh?'
'How are you feeling these days?'
I breathed a sigh of relief as we dropped them off at their home and started to say goodbye…
Until my husband sat down and started talking about…
M-O-N-E-Y.
I wanted to strangle him. It was as if he were telling my dog loving mother that we had a history of puppy killing.
I can't necessarily blame him. He's excited about our financial plan and he's proud of our progress but…
I'm not going to lie, I considered jumping across the table to tackle him to silence.
I wanted to scream out and defend myself. I wanted to say, 'I'm not a shoe or purse gal… I just like vacationing… and remodeled bathrooms… and buying your grandson TV's… and the smell of new cars!' But I realized…
It didn't matter. I had still done exactly what they had told us not to do. It didn't matter why.
There was a long uncomfortable silence before his grandpa asked about our plans and offered suggestions on how to pay things off faster.
I could feel his disappointment.
If nothing else, it reminded me of the importance of what we're doing and ignited yet another fire under my butt to stretch myself more.
Tell someone about your financial situation. Tell someone you know will ask you about it. Tell someone… knowing full well it will annoy you. That annoyance may be the motivation you need.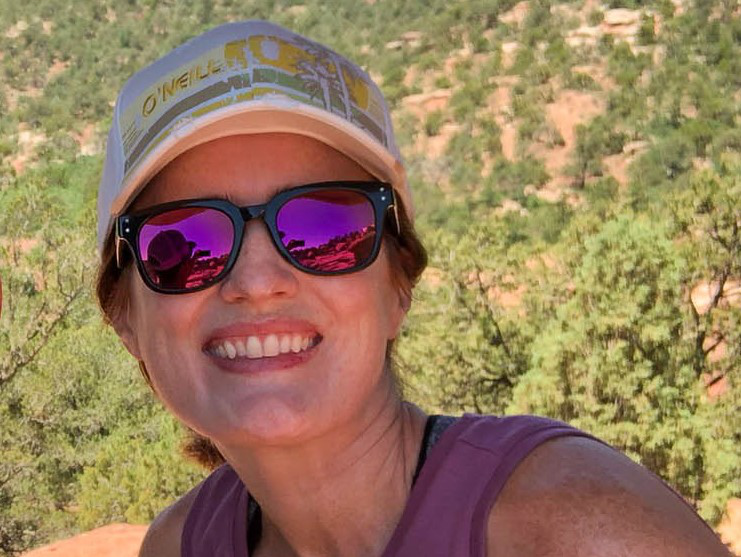 Beks is a full-time government employee who enjoys blogging late into the night after her four kids have gone to sleep.  She's been married to Chris, her college sweetheart, for 15 years.  In 2017, after 3 long years working the Dave Ramsey Baby Steps, they paid off more than $70K and became debt free.  When she's not working or blogging, she's exploring the great outdoors.