by Beks
My name is Rebekah and I guess I should tell you a little about myself right? I am 27 years old and have been married to my fabulous husband for four years. We live in sunny San Diego California where we purchased our first home over a year ago – on an interest only loan. We lived in blissful ignorance of our snowballing debt problem until I wrote yet another check to a credit card and realized our payment wasn't even making a dent in the fast accumulating balance. If we continued to spend, we would hit all our credit limits in less than 6 months. This terrified me… especially since it only took us four years to get here.
Before my husband and I married, his wise grandfather sat us down to share what he thought was the most important marital advice we would get, "Always live below your means and never, NEVER buy anything on credit. Save a little each month and pay cash for everything." As young 20 something know-it-all's, we married and immediately financed two cars, purchased a home even though he begged us to wait, and continued to use our credit cards. My biggest regret is the fact that I ignored the true wisdom of a man whose sole goal was to help me. I couldn't be sorrier.
My husband and I started to attend a financial counseling course and felt that, for once, we may have a debt free future. Unfortunately, a week after starting the course, the company I worked for closed and our world took a tailspin. Suddenly those bills we could easily pay in the past looked unreasonably daunting. On top of everything, three large corporations in San Diego conducted major cuts and flooded the market with job seekers.
In searching with intense fervor for jobs in the past, a deep sense of defeat hung over my head and I couldn't help but feel that I was a failure when I wasn't able to land them. BUT, there is a light at the end of the tunnel! We buckled our budget, worked odd jobs and long hours, and we not only paid our car payments and credit cards…we paid our mortgage payment too! Even when I am without a job, somehow we're surviving!
I know what it's like to feel overwhelmed. I know what it's like to cry every single day. I know what it's like to cringe at the sound of a mail carrier bringing another load of bills. I know what it's like to feel as though I will never break free from the heavy thumb of debt but…
I know I can do it.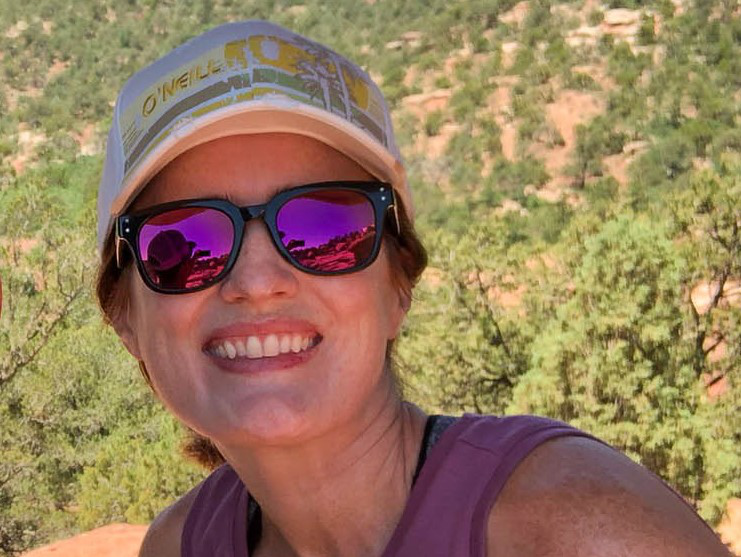 Beks is a full-time government employee who enjoys blogging late into the night after her four kids have gone to sleep.  She's been married to Chris, her college sweetheart, for 15 years.  In 2017, after 3 long years working the Dave Ramsey Baby Steps, they paid off more than $70K and became debt free.  When she's not working or blogging, she's exploring the great outdoors.