by Beks
I continually look for ways to cut costs from anywhere and everywhere including…gasp…bottled water.
I bought one of those 'earth friendly' metal water bottles – though I question the 'friendliness' of metal. Sure I'll be using less plastic but how biodegradable is metal anyway?!?
Regardless, I was concerned about the financial impact of purchasing and carting plastic water bottles to work on a daily basis so I thought I'd give the world of reusable's a try.
I carefully filled the bottle, took a sip……
And I have one thing to say.
I have standards and this… is way below them.
And… my standards aren't that high to begin with. My city uses reclaimed sewer water that tastes like a cross between Dial soap and dirty socks and I can somehow drink that – but this? My bottle makes water taste like a welders refuse pile.
And trust me… I KNOW what metal tastes like. Twenty-four months of my life were spent with railroad tracks of braces glued to my teeth.
Needless to say, I won't be re-using the metal bottle again. Maybe I'll throw it in with the aluminum cans for recycling?
But, I wasn't going to be deterred! My new job stocks bright red mugs with 'Company X' blazed across the front and stores them in the kitchen for community use. Sure there was a risk that I'd come down with communicable diseases from improperly washed dishware but at least my water would be drinkable.
…Unfortunately, as I was washing the mug, I noticed the tiny print on the bottom that read, 'The colors used to tint this mug contain lead. Do not use if pregnant or nursing.'
Great. Like I need that to worry about. I'm not pregnant but now I'll always worry about having a child with a mild deformation because 'mommy wanted to save a buck'.
Thankfully, a co-worker noticed me struggling to bleach a mug and gave me a brand new Nalgene bottle.
Good thing he wasn't there to witness my interesting way of drinking to avoid touching any colored areas on the mug.
Always looking to save. ; )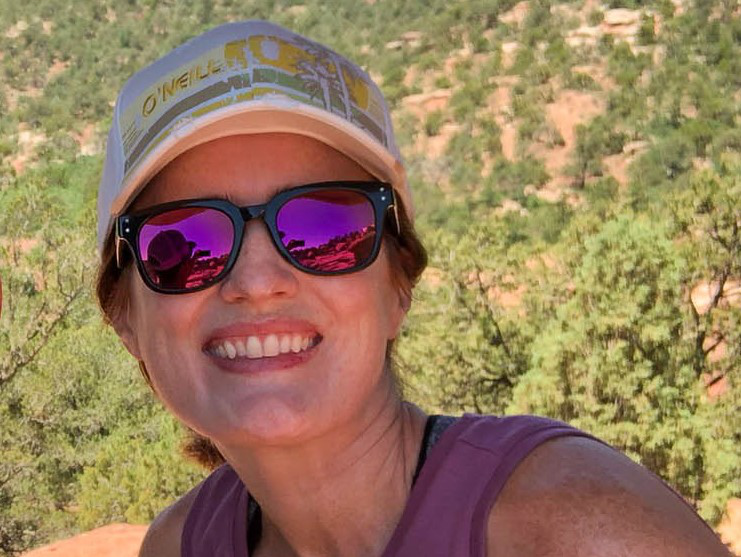 Beks is a full-time government employee who enjoys blogging late into the night after her four kids have gone to sleep.  She's been married to Chris, her college sweetheart, for 15 years.  In 2017, after 3 long years working the Dave Ramsey Baby Steps, they paid off more than $70K and became debt free.  When she's not working or blogging, she's exploring the great outdoors.