by Susan Paige
You've probably heard about trading penny stocks. If you're not familiar with stock trading, though, understanding how penny stocks get traded can be a bit confusing. With a thorough understanding, trading penny stocks can serve as a viable way to supplement your income. If you become good at trading them, you may even wish to put your day-time career to the side and focus solely on trading penny stocks. There are several ways to learn about trading these types of stocks, including through research and by getting a mentor.
Penny Stocks Are for Beginners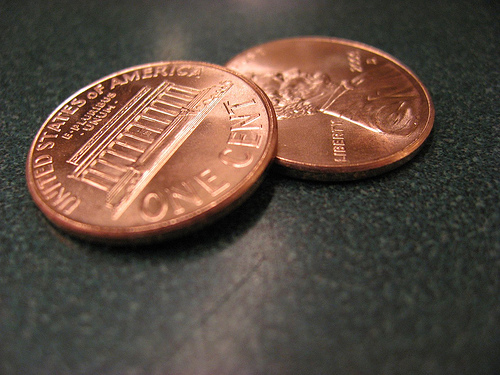 Image via Flickr by yatoobin
The first way to learn about penny stocks is to have a thorough understanding of the fact that they are for beginners. After all, if you're new to trading, you don't want to go big by trading stocks worth thousands of dollars. A penny stock is any stock that gets traded for less than $5 per share. Ideally, since you're a beginner, you will keep your trading to stocks that trade for under $1 per share. This not only minimizes your loss potential, but it also reduces the upfront investment you have to make.
Do Online Research
The second way to learn about penny stocks is to do online research. There are literally hundreds of thousands of online resources you can use to build your knowledge on learning how to invest in penny stocks. You can read blogs, join groups on social media that focus on penny stock trading, and even sign up for webinars.
It is essential that you have good research skills when trading penny stocks. You will have to perform research on a daily basis to determine which stocks are worth investing in and when to sell them. Although most penny stock traders take a loss on their trades, you don't have to be one of them. You will lose from time to time, but if you take the time to do thorough research, you can obtain a profit on the majority of your trades.
Take an Online Course
There are online courses that you can take that will sharpen your penny stock trading skills. Some courses are available for free, but the ones that are truly worth taking are going to cost a fee. In fact, some of them cost thousands of dollars. But the truth is, the knowledge you learn in one of these courses could be the determining the factor in how well you become at trading penny stocks.
Get a Mentor
Lastly, to learn about penny stocks, you should consider acquiring a mentor. This mentor will likely charge a fee for his or her service, but the benefits are numerous. Always choose a mentor who has done exceptionally well at trading penny stocks. Also, keep in mind that this person is there to answer any of your questions. If you don't understand something, don't be afraid to ask for an explanation.
A lot of penny stock traders fail miserably because they don't understand the fundamental basics of stock trading. By taking the time to research and get a mentor, you can be well on your way to becoming a successful penny stock trader.