by Susan Paige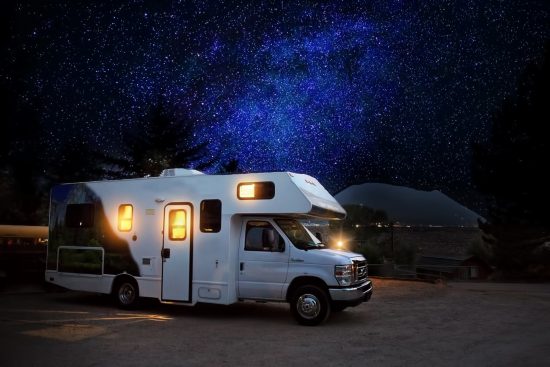 Buying an RV is a decision that will affect your finances and should not be taken lightly. Furthermore, an RV is not anyone; it requires being adventurous and being ready to face the challenges of owning an RV. The most exciting thing about an RV is definitely the concept of having a home on wheels, which makes it easy to relocate to different places.
Before buying an RV, however, there is a lot you need to know, especially if you are a newbie. Buying an RV for the first time can be frustrating, and thus requires patience and enjoying the process. This is a big decision mainly for those who plan to live in the RV since there are specific things you will need while on the road.
Here are some of the top tips for buying an RV.
Make a Wish List
You need to know why you want an RV, where you plan to travel to with it, what features you need. These questions will help narrow down a budget and ease the process of creating a list of RVs you want to buy.
You can do a simple internet search to find a list of RVs for sale and use the filter option to find what suits you. You can also go to the old school way and visit a dealership and physically go through each RV until you come with a list.
Examine the Room/Space Available
The amount of space you need will be determined if you want to travel alone or with other people. If you are buying an RV to live in, you will need more room that includes a kitchen and more.
Also, find a motorhome that fits your physical attributes, specifically height. If you are buying the RV for a family, then you will need more space depending on the number of people in the family.
Find the Right Layout for You
RVs come with different shapes and internal layouts. The placement of the kitchen and beds are different in every RV; all you have to do is find one that pleases you.
If you plan on towing your RV, make sure it is compatible with your truck. Moreover, if you are planning to do personal customizations, find an RV that allows for that.
Check If the Storage Is Enough
Check that the cupboard space is enough for the items you need while traveling. Ensure there is also enough room for your shoe, clothes and other belongings you will need. Everyone travels with different amounts of luggage, so make sure space is enough for you.
Go through as many models as you can to find the one with space that fits you.
Do Not Exceed Your Budget
Ensure you stick to the budget you decided on. You might be tempted, especially when in a dealership trying to find the perfect motorhomes, however, maintain financial discipline.
Consider other costs like fuel efficiency and maintenance costs before making your final decision. On the other hand, you can identify an RV you want and wait for a sale where there will be massive discounts.
Go Through Both New and Used RVs
If new RVs are beyond your price range, it won't hurt to consider getting a used one. However, when getting a used RV, you need to be keen to ensure it does not have major mechanical issues. You do not want to be breaking down randomly in a strange place.
A used RV for sale will be way cheaper than a newer RV though newer RVs will come with a longer warranty. Find a mechanic you trust to examine the RV for any issues specifically used ones before purchasing it.
You can find used RVs on online marketplaces like Craigslist and Facebook where you can contact the seller and arrange to meet. Check this site for the available listings.
Try Out Before Buying
Hit the road and see how everything feels the beds, toilet, and even kitchen. The only way of knowing if they will fit you if trying them out on an almost similar experience you plan to embark on. This stage is critical in finding if the features of the RV lack something or are not working well.
Test Drive
The only way of knowing how the RV will perform on the road is by driving it. Test drive all motorhomes in your wish list until you find the one you feel the most comfortable while driving. If you are going to have a counterpart with also make sure they are comfortable driving it also.
Check Out Your Financing Options
Some dealers will offer financing options when you are buying an RV; however, examine other options like banks before making your decision. Getting a quote from a bank can leverage the dealership into giving you a better deal. The goal is to find the best rate that will be friendly to your pockets. If you have the cash upfront, it is even better.
Get Insurance
Before hitting the road, make sure your RV is insured. Furthermore, getting a comprehensive cover and roadside assistance may come in handy. You might travel to some remote region and get stuck thus needing assistance.
Buying An RV
RVs are a fun adventure but also a risky investment. Make your priorities straight before getting one and make sure you are getting a good deal.
Buying an RV seems exciting from the outlook, but the decisions that have to be made in the background are tough. If you don't have enough money, don't worry, there are still RVs available for rent. Take the weekend off and drive to a town you have never gone to and enjoy your RV, besides you make the investment why not reap the benefits.
Check our website for more details.