by Ashley
I recently took a few old baby clothes to a resale shop nearby. I know you can get more money if you're willing to sell on Facebook groups, but I don't have the time to sell things off one-by-one, so I thought this was a good alternative.
After selling a few old baby garments, I had enough store credit to score these brand new, name brand, low-heel shoes that are cute and fun for work!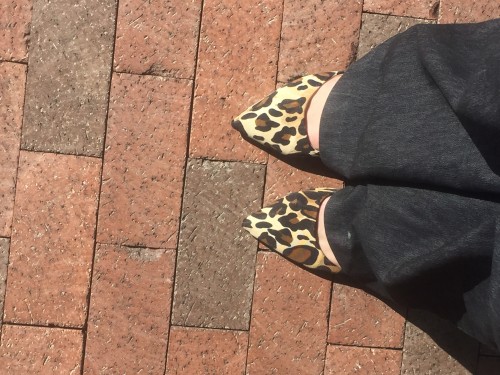 I was surprised to find brand new (literally – still had original tags) shoes at a consignment shop! I found a similar pair online (see here) for $25, so it's not like they were Gucci or something. But still – can't beat free!
So that was a fun little shopping "win" this week!
Hope your Monday is treating you right! Have a good week!