by Ashley
Thank you for all of your kind words, prayers, and offers of advice and support on my last post. Some of you commented on how my writing seemed very straight-forward and unemotional, so I must be handling it well.
As I'm sure you can imagine (especially those who have been through it), it's a full roller coaster of emotions. And I never quite know when I wake up in the morning how I'll be feeling by the time I go to sleep that night.
Hubs and I have been together for a long time. We started dating when I was 18 (he was 20). I'm turning 35 this year. That's 17 years. Half my lifetime.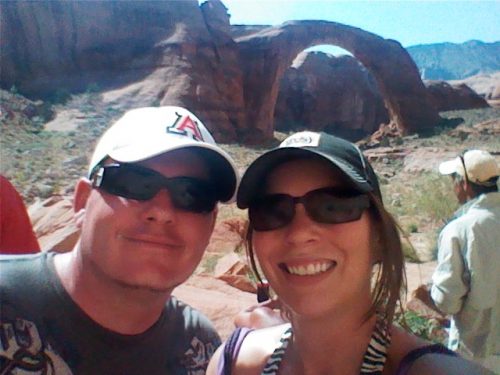 I wanted to find a pic of us in our first apartment, circa 2005, but my photo storage on my computer only goes back to 2011 and I wasn't willing to dig up old jump drives to find an images so here's a picture of us at the Rainbow Bridge in southern Utah, 2011.
It's heart-breaking, really.
BUT, I SOOOOOOOOO appreciate all of your comments on my last post. It's made me take the next step to seek legal counsel. I was planning to try to do a DIY separation agreement, but so many people commented on the legalities of moving out and "abandoning" the marital residence, etc. I don't think hubs would try to screw me over in any way, but as some of you commented, "An amicable separation is amicable…until it's not." And others also pointed out that, during this difficult time, if I can hire an attorney to complete the legal paperwork and forms rather than putting myself through that emotional wringer on top of everything else….well then it's probably money well spent.
So I'm calling around to set up an initial consultation with a lawyer or two sometime in the next week. I did already sign a lease and have an expected move-out day of 9/1, so I don't have time to waste – I need to act fast.
In the meantime, I found some comfort in these words…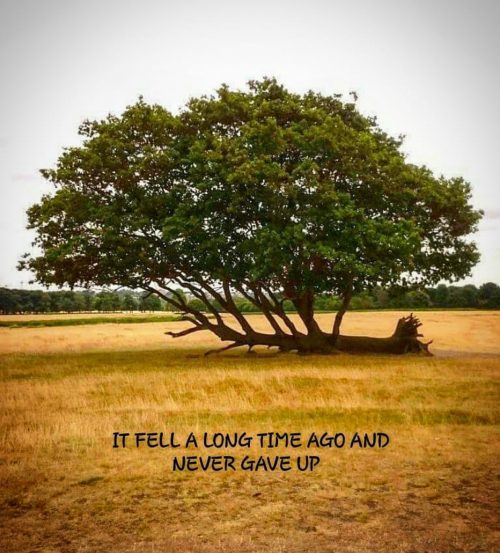 Nature can sure be beautiful. When something knocks you over, it's not the end of the world. Get up, dust yourself off, and keep on going and growing.
Thanks again!
<3
~Ashley