by Ashley

Traveling for Work
Pre-pandemic, I used to travel for work at least 2-3/year. Once 2020 hit, my work travel came to a screeching halt. I'd attended a conference in January 2020, but then didn't travel at all for the remainder of 2020, nor did I travel at all in 2021.
When 2022 rolled around I went on one trip for work, but it was a doozey – I went to Peru last summer for business meetings with my boss. This year, I have two work-related trips on my agenda: one domestic (a trip to Nashville in April) and one international – this time a trip to Indonesia!
Bucket List Destinations
I have had aspirations of visiting Nashville for many years. I was born and raised in central Texas, enjoy country music and southern food, and have wanted to travel to the country music Mecca for as long as I can remember!
Of course, I'm going for a work trip, so my schedule will be packed with work activities. But that doesn't mean I can't sneak in some fun, too! And that's exactly what I plan to do. I'll be in Nashville for a whole week for work. But I'm planning to have my hubby fly out on Thursday afternoon and stay the weekend so we can fit some sightseeing into my trip. We've booked tickets to go to the Opry on Thursday night, the Ryman on Friday night, we'll do a hop-on/hop-off trolley tour on Saturday before flying back home to Tucson.
Reconciling Work versus Leisure
Traveling this way really helps cut costs because most of my expenses (flight, hotel, per diem) are covered by work. The only extras are for hubby's flight (paid with Credit Card points), and the costs of personal items – shows/drinks/souvenirs/meals not related to business/extras. Since we were able to use points for hubby's flight, the total budget I'm planning is less than $1,000. And that's erring on the side of caution. Realistically, I think we'll be closer to $500-600ish. I'd say even cheaper than that, but I've been warned that restaurants/food/drinks are very expensive in Nashville so I'm padding the budget a little in an abundance of caution.
This is the second time my hubby has traveled with me for work. The first time was in 2019 and we went to Anaheim. I worked during the day and we did fun things at night – going to  Medieval Times for dinner, a comedy show at the Comedy Store, and a Saturday at Knotts Berry Farm. It's such a great way to make a work trip double as a mini-vacation (within parameters, given that I am truly working during daytime hours).
International Travel
My trip to Peru was, believe it or not, even cheaper than what I'm anticipating for Nashville! That's because hubby wasn't able to get time off work so he didn't join. Instead, my boss and I traveled together. Similar to my domestic travels, we worked during the day, but snuck in some fun stuff in the evenings – a wine & pisco tour, a catacombs tour, and swimming in the ocean with Sea Lions on a Saturday before flying home that same evening! Since I was only paying for myself for the sightseeing tours, it was extremely economical.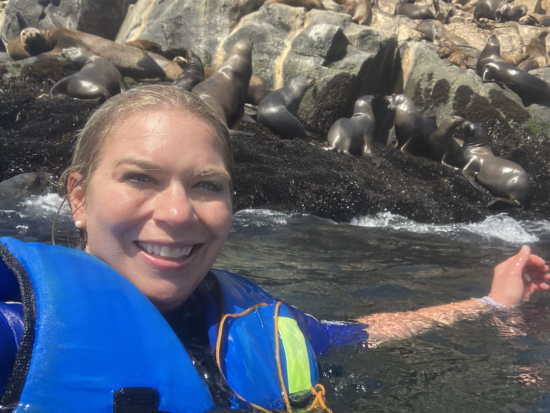 I'm still working through the details of the upcoming travel to Indonesia (slated for this summer), but it's looking very unlikely that hubby will be able to make that trip either. I'll have my boss as my companion, and I would suspect we do similar to the Peru trip and split the costs for sightseeing tours, etc. It's funny. Peru and Indonesia were never on my travel "bucket lists" but I feel so blessed to be able to go on these trips and learn about different cultures and socio-political structures and history (as well as modern-day happenings!) in places that I would likely never visit if it were on my own dime.
Business Trip Fun
If you are in an industry where you travel for work, do you also tack on some fun sightseeing tours/shows in the evenings? And how do you account for it in your budget? I have a travel line item in my monthly budget that I can dip into to pay for the sightseeing/show/souvenir-type personal expenses. Safe travels to those with travels on the horizon! And fingers crossed that maybe one of these days, work will take me to Hawaii! 😉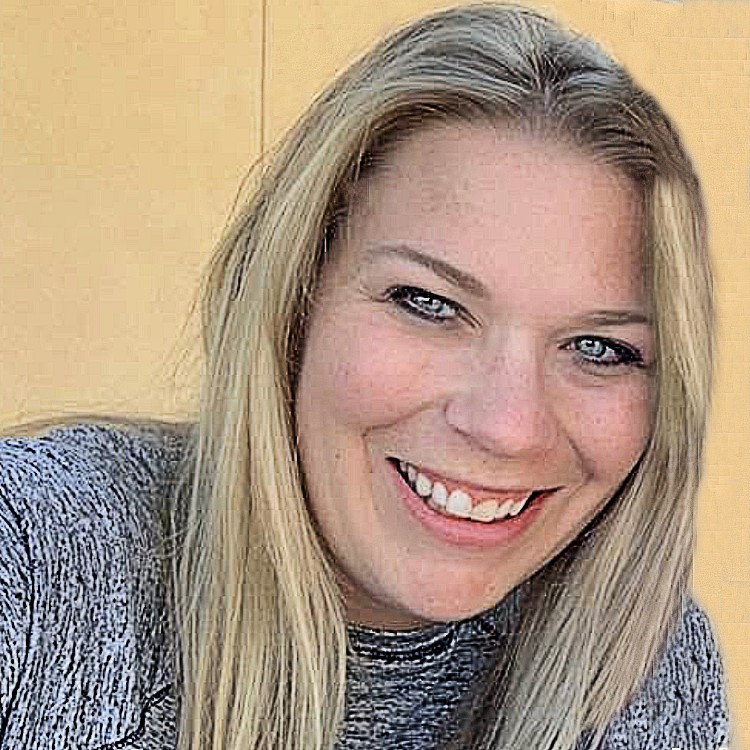 Hi, I'm Ashley! Arizonan on paper, Texan at heart. Lover of running, blogging, and all things cheeeeese. Late 30's, married mother of two, working as a professor at a major university in the southwest. Trying to finally (finally!) pay off that ridiculous 6-digit student loan debt!