by Jenny Smedra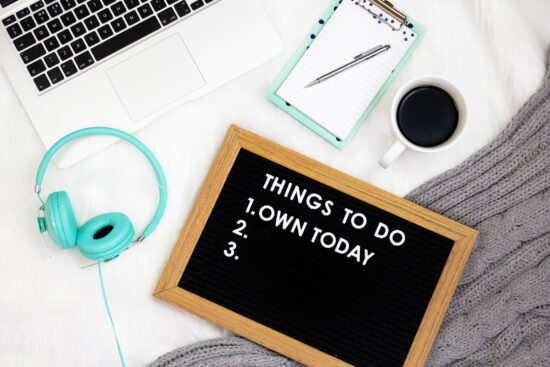 Returning home from Taiwan last summer was full of life changes, both personally and professionally. In addition to living in the U.S. for the first time in more than a decade, it also meant leaving my teaching career behind – at least for the time being anyways. Rather than dwelling on what I was losing, I chose to focus on the new possibilities that lay ahead of me. Now, nearly a year later, it looks like I may finally be returning to full-time work!
Making a Career Change
Once I booked my flights home, I immediately began looking for ESL teaching positions as I prepared to move back. Unfortunately, I had very limited options. Although I had spent nearly a decade teaching English as a second language, none of it was actually considered "teaching experience" according to the Department of Education.
Therefore, all my certifications were expired and my teaching experiences irrelevant. Two universities informed me that I had been out of school and my dedicated field for too long. So, if I wanted to be a certified teacher in the state of Nebraska, I would need to repeat my entire undergrad certification.
For obvious financial reasons, this was completely out of the question. So, I turned my sights to positions that specifically looked for teachers with my unique qualifications. However, most ESL teaching jobs require you to leave the country. Therefore, my location eliminated 95 percent of potential employment opportunities.
The next option was to work online and teach remotely. There are a number of online companies around the world that are actively looking for teachers just like me. However, after speaking with several friends who have worked for various ESL companies, it did not seem like a viable option.
First, they cannot guarantee teaching hours, which are inconsistent at best. Furthermore, schedules are based on the time zone of the students. This meant most available teaching slots were in the middle of the night since the majority of students are in Asia. As I kept facing more obstacles, I started to consider that it was time for a career change.
Striking Out on My Own
Instead of forcing myself to take an underpaid or volunteer position, I began looking at other career options. I had to find something with flexible hours so I could help my family during the day as well as work remotely to keep them safe. After several weeks of exhaustive searches on job sites and a few fruitless interviews, it was time to start thinking outside the box.
During college, I had earned a decent income as a freelance writer/consultant and part-time tutor. My additional eight years of teaching grammar and writing also boosted my credentials. With few other options, I figured I had nothing to lose by exploring what was out there.
Fortunately, a few of my English students wanted to continue weekly lessons once I returned to the United States. But, that was hardly enough to make ends meet. So, I decided to reach out to my former contacts and see what opportunities they might turn up. As luck would have it, one of them actually worked for a company that was looking for a new consultant. Although I only received a few assignments in the beginning, I enthusiastically threw myself into the work.
As I received more clients and won more contracts, I realized that I had stumbled onto a golden opportunity. While I had always talked about working for myself, I was now in a position where I could actually make a living of it. With a lot of encouragement from family and friends, it was finally time to strike out on my own. So, on the first day of the new year, I registered myself as a sole proprietor and went into business for myself.
The First Major Milestone
The first quarter of 2021 marked a huge milestone for me. As I sent my quarterly check to the IRS for my self-employment tax, I realized that this is the first time in my life that my income came fully from my own efforts. Even though I have been surviving on part-time hours, the freedom of working for myself means no more incompetent bosses, missing wages, or workplace gossip to deal with. I can now determine who I work with and which jobs I take. This has been one of the most liberating realizations and greatest motivators for me to continue building my business.
It has by no means been easy, and I am not making millions, but I am completely self-sufficient. All the self-doubt and fear of the unknown has dissipated. Now that I see all my hard work paying off, I feel more driven than ever before. Work has been steadily increasing, and little by little, so have my monthly earnings. Reaching and celebrating these milestones keeps me focused and fired up to keep pushing forward.
Returning to Full-Time Work
Riding this wave of momentum, I received a very unexpected email last week that may mean a return to full-time work as well. A former coworker reached out to me through the popular networking site, LinkedIn. She has recently started her own consulting company and was looking for someone with my skill set. I was so excited that I nearly sent my reply before I had even finished my message. After a brief exchange, we set up an initial interview to discuss the projects she had in mind for me.
It turns out she has dozens of clients that need professional editing and proofreading for thousands of pages of content. Although it is not a teaching position, it will utilize the grammar and proofreading skills I have built as a result of my classroom experience. While nothing has been confirmed yet, I have another interview set for this week with the CEO. I am doing the best to contain myself, but I am beyond thrilled. If all goes well, this means that I will finally have full-time work for the first time since leaving Taiwan. Even if the CEO decides to go another way, the fact that new clients are approaching me indicates that I am on the right path.
Read More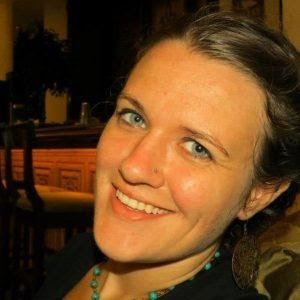 Jenny Smedra is an avid world traveler, ESL teacher, former archaeologist, and freelance writer. Choosing a life abroad had strengthened her commitment to finding ways to bring people together across language and cultural barriers. While most of her time is dedicated to either working with children, she also enjoys good friends, good food, and new adventures.