by Sara S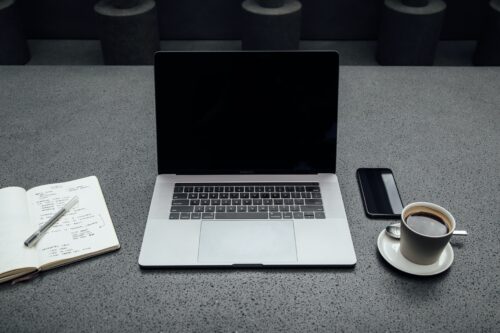 BAD folks, I need some help. Budget help, to be exact.
For a long time we were on a roll with our budget. Every Dollar's free app was working well for us. We liked that we could each enter in our spending on our phones and easily collaborate on the budget. But somewhere in the middle of this crazy year we fell off the budgeting train big time. Like at this point I don't even know where the train tracks are anymore.
I've just gone back to my previous habit of spending as little as possible and hoping for the best. So each month I've been determining the money that can go towards our debt purely from extra increase—income from side hustles, random rebate checks, etc. I'm not finding unused each month in our budget to put towards our debt. Not. Effective.
I think one deterrent with the app is I'm trying to be on my phone less, and I find entering things in on my iPhone to be tedious anyway.
Going Old School with a Budget Spreadsheet
My gut feeling is that I'd do better using the computer. So I want to try a good old fashioned budget spreadsheet. I'm a sucker for a good spreadsheet and graphing program anyway. I like data entry (can you imagine how fun I am at parties?!), and I already track our debt payoff with charts in Numbers, the Mac version of Excel. I like that a spreadsheet is really customizable and that it's secure and private.
But in the past years budget spreadsheets have failed me because:
– I don't know how to set one up effectively
– I get lost on what I've entered in a category and what I haven't
How to Make it Last?
So I throw this question out to the BAD community: how do you use a budget spreadsheet effectively?
I know there are tutorials out there on how to make a budget spreadsheet. But I need help knowing how to make it usable long-term.
Do you enter your spending/payments daily?
Do you keep track of each receipt and payment in a category? How do you know if you've entered something twice or haven't entered one yet?
We get paid (our main salary) twice a month. Would you still do a monthly budget?
Would it be more effective to use Google Sheets (instead of Numbers on our desktop computer) so my husband and I could each access it online and edit it?
In a dream world, I'd also like to have one file with several spreadsheets: our budget, our debt payoff tracker, out investments, and even our net worth.
There are budget tasks I like to do by hand. I use a Bill Tracker from the Budget Mom that I like (I got it back when it was free). And the debt-tracking carts from Debt Free Charts are great too. But I'd like the math and budget help a spreadsheet can offer.
I'm feeling overwhelmed these days (these… months?), and I'd love to get whatever budget help you can offer!