by Sara S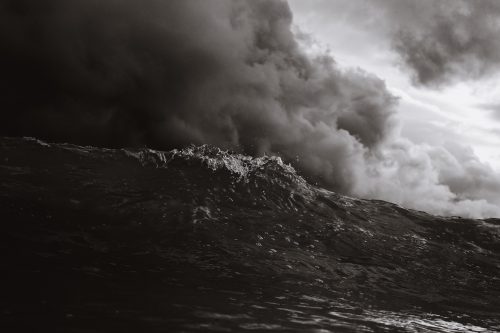 Oh friends, how are you all doing?
I know each one of us is facing uncertainty and stress like never before. This COVID-19 situation seems to warp and change every day (hour?). It's hard to keep up.
There are many worries keeping me—very literally—awake at night, and one is staying afloat during this pandemic. At first, we were told to shut our business down for three weeks. This felt like a huge sacrifice, but we trusted this would help flatten the curve and slow the spread of the virus. We did the math and knew we could make it through with business savings, our emergency fund (remember that $8,000?), and some loan forbearance.
Little did we know that later that same week, we'd find out that our governor would mandate by Executive Order that we would be closed (except for the rare emergency treatment) until June 15.
It was shocking. We worried about our team, their families, and making ends meet for our own family.
In the two weeks since, we've scrambled to make a plan. We've spent hours on the phone, mailed in forms, and submitted lots of paperwork online. We've learned to say the magic phrase, "We've experienced a loss of income due to the COVID-19 pandemic." We've figured out how to help our team members. We're feeling a bit more hope.
Here are some of the ways we're hoping to survive this coronavirus shutdown:
Student Loan Forbearance: President Trump stopped requiring payments on federal student loans during this insanity, and won't charge interest on those loans. Buuut, we no longer have a federal loan. Last fall we got a private loan with Earnest. Fortunately we just found out yesterday that although interest will still accrue, they won't require a payment until July 22. This is a big break for us because we pay $2,302.49 a month.
Mortgage Forbearance: Our $2075 mortgage is with Wells Fargo, and after spending two hours on hold TWICE, we've been able to get a break on paying our mortgage. We will be responsible to pay all of the missed payments by summer though. So we'll still try to pay as much as we can each month, but it's a relief to know we could let it slide.
Business Loan Forbearance: My husband called his rep at the bank that has our business loan to work things out with him. At first, it sounded like their hands were tied a bit. But when our three-week closure became three months, they became even more understanding. They're going to offer us forbearance for three months.
Small Business Disaster Loans: We are applying to take part of the small business stimulus package released this past week, including an Economic Injury Disaster (EIDL). It's been tough to understand it—we've been talking with our attorney, our industry leaders, and other business owners to try to understand what the heck to do (a business degree would be rrrreal handy right now). We've made some mistakes, but we're optimistic that if we keep paying our team, our loan will be forgiven.
If we're budgeting accurately, we should be okay. And as stressful as this all is, I know things truly could be worse. This storm is a downpour for many, and I'm honestly praying we start seeing a break in the clouds soon.
How are you staying afloat during this strange time?