by Elizabeth S.
Earnings update
I had a different post drafted explaining how I still don't know what I'm earning at work this year. I said I'd revisit that topic in February… but my boss finally called last night! Along with a very nice letter commending my contributions in 2019, I found out I will be earning a little over $95k this year, retro to January 1. That's an increase of almost 16%! I'm really happy with this number. He also advised that my bonus for 2019, while not yet approved, would be a bit above my contractual maximum of 10% of my salary (which was $82k in 2019).
My boss called at 8:30PM last night and I haven't had a chance to really work with these numbers yet. However, the biggest takeaway for me is that I want to save my new additional salary in an RRSP. Registered Retirement Savings Plans are the Canadian equivalent of a 401k. A person can borrow from them tax-free for a downpayment on a first home. The person then has 15 years to pay it back, and this is generally considered a sound financial plan.
So, I won't be taking home any additional money with this raise. In fact, I plan to live on even less than I did in 2019, seeing as I'm still pretty frivolous about spending.
Plan for my bonus
I am assuming my bonus will be around 9k (it could be more – to be announced "soon"). My deductions are usually around 30% of my paycheck (between income tax, Employment Insurance, Canada Pension Plan, life insurance, and my RRSP contributions). I'll apply that 30% number here as a (really, really) rough guess. Let's say I'm taking home $6,200.
My student loan balance is $3,662 (and by the time bonuses are paid out, it will be around $3,400). I'd like to pay this off first, as the rate of interest can fluctuate. It has even gone as high as 7% in the past (it's currently at 4.65%). Being done with this debt will leave me with an additional $200 to put towards my line of credit each month!
I've decided to put $2,000 of this money aside for a proper vacation to see family this year. Seeing my family is the most important thing I can do with money other than save for a house. I'm certain many will have differing opinions. Hope is getting some flack in a recent post about travel. I can see both sides of the equation, but we each have our own priorities. I stated at the beginning that I was going to eliminate debt in a balanced, moderate way. I'm hoping to demonstrate that a person can enjoy nice things while lowering their debt each month and adding to savings.
Everything else will go to my line of credit, which will have a balance of around $8,000 at that time. That account has an interest rate of 4.99% until November. I'll then spend the remainder of 2020 killing the line of credit debt before my interest rate goes back up.
The last couple of days of vacation
News about work couldn't have come at a more relaxed time. It must be being around my mum – guys, I've slept over 7.5 hours a night each night I've been here. On top of that, my Apple Watch is showing my sleep is deep and uninterrupted! I feel like a new person. We've been hiking, birdwatching, and going to the beach, all of which must help with the sleep quality.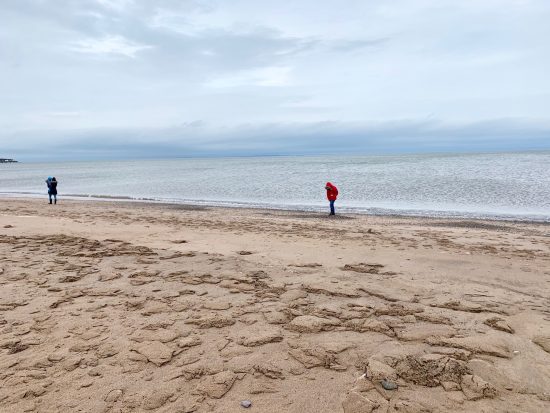 Yesterday, we went swimming at an incredible municipal wellness facility (that has a lazy river and waterslide!). Running around with my nephew is certainly keeping me busy.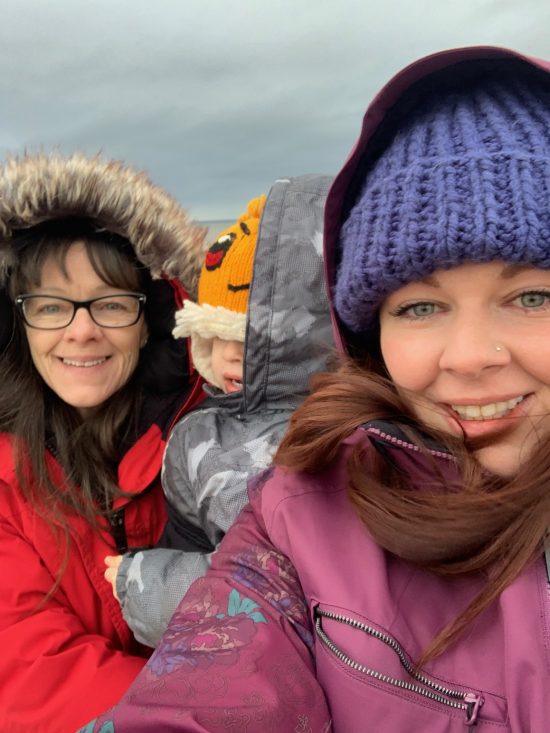 That's it from me for now. I'm glad to finally have the numbers from work and now I need to finalize the budget. I realize this is going to take true commitment and time. I'm returning to Ontario refreshed and motivated to have my best financial year yet!
Elizabeth is a single woman in her early 30s, working as a manager at a software company and living in the most expensive city in Canada. She hopes to blog about her journey to eliminate debt and build savings for home ownership someday. Whenever she has taken two financial steps forward, she's always taken a step back with a bad credit card purchase (we're looking at you, unnecessary iPhone of May 2019). Elizabeth lives alone with her fur kids, a dog and cat, and when she's not in front of the computer, she enjoys running, camping, reading, and baseball.