by Hope
I am excited to say that I have thoroughly and completely tackled my October challenge of Tax Preparation! I have reviewed my filings, updated my estimated tax payments appropriately and really gotten all my paperwork together. Filing my taxes come 2020 is going to be a breeze.
I am feeling very accomplished!
And I have thoroughly enjoyed rubbing all this in my dad's face. He just filed his 2018 taxes. He ALWAYS files late. And I thoroughly enjoying calling to celebrate when I file my taxes every year while he groans. Family love.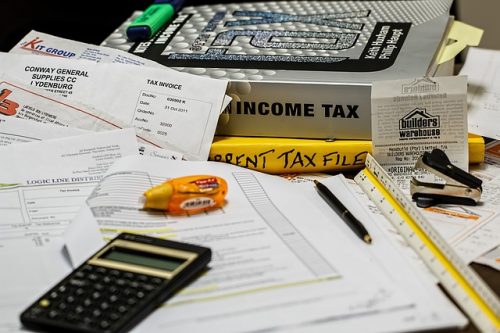 Now I'm ready to focus on the holidays. In fact, I enjoyed some time at our local Harvest Festival this weekend. People are so creative! I was specifically looking for little things for Christmas presents. And I love enjoy supporting small businesses.
We are also looking for some creative gifts we might can make this year as well. Princess has knitted presents the last couple of years, so she is ready for something new. I suggested painting frames. She's also begun painting iPhone cases. They are beautiful. And she seems to be enjoying it.
I suggested we hit the local thrift store to find some cool stuff to paint. And maybe some of it would become good Christmas gifts. We are especially focusing on our family in Texas so we can take them when we go, in less than a month, rather than having to pay shipping!
I've been thinking about doing some soup in the jar type gifts for local friends. I found some really cute ideas online. Pinterest has definitely been my friend lately.
What about you, are you prepping for the holidays? Buying or making presents? Have any unique ideas for homemade gifts?