by Hope
This is more of a personal rambling then a financial post. So if you are not interested in that, please skip reading this one.
How are your holiday plans going? I am failing miserably.
Or rather just not making any headway. I've got Halloween and Thanksgiving lined out. No sweat.
I do want Christmas to be special with only 3 of us here.
But I feel like it's just going to be sad.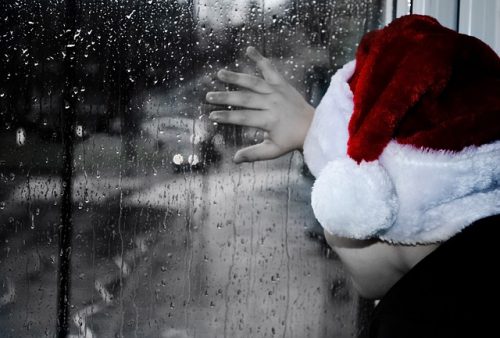 And I'm not saying I need to spend a bunch of money. I just need an idea to make it special.
To help us not miss those that are not here.
Is it bad that I get the holiday doldrums just thinking about it?
I've been thinking of things we could DO on Christmas day. There are movies…and if the weather is not terrible a hike.
I just don't know.
I have taken a BAD reader's suggestion and been looking at dates (before the summer) when I can fly Gymnast here for a visit. I think a lot of my melancholy is missing him and this important part of his life. Phone calls just don't make up for seeing his face and being present for what's going on.
So…any ideas from empty nesters or those with shared custody who have had to go through holidays without some of their kids? Ways to bring joy back.
(We are quickly coming up on the year anniversary of Gymnast moving to his dad's. I'm feeling it every day.)