by Hope
Yes, I am already thinking about Christmas (and Halloween and Thanksgiving too.) And with the cooler weather on the way, soon I hope. And the leaves starting to change. And the Halloween candy in the store aisles. Well, I figured this is the perfect month to create a plan for your holidays. There are lots of things to consider!
The Challenge
The goal of this challenge is to pull out the calendar, and make a plan. Plan your travel, plan your meals, plan your entertainment and plan your gifts and extra spending.
Think about the following:
School Breaks
I don't know about your kids, but Princess has a long weekend every month and a week off for Thanksgiving. In the olden days, I would be planning trips out of town, exciting adventures and other "special" things that cost money for the long weekends. And adds up quickly!

This year, none of that is happening. We are going to visit some colleges. And may do a day trip to the Georgia State Fair, maybe. But otherwise, we are sitting tight at home and not spending any extra money.
Halloween
Last year, I was devastated by Gymnast' move. He left November 1st. I spent Halloween at home, lights out, crying. Sea Cadet stayed home, I'm pretty sure just to make sure I was okay. Princess and Gymnast were with their dad, he was in town to pick up Gymnast. I don't know that I will look at Halloween the same ever again.
But lives must go on, so in thinking about this year, all my kids are over the costume, trick or treating rituals. But we do typically get together with our extended family for a potluck dinner at my Grandmother's house and then pass out candy. (When we lived in Virginia, we would typically drive down for this holiday to spend with the family.)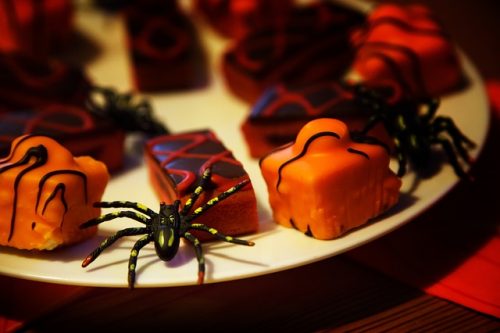 We contribute something to the potluck, but that comes out of my regular grocery budget. And I buy a little candy here and there in the month leading up to it to contribute as well. This also comes out of my regular grocery budget.
So Halloween, while a fun time, doesn't really cost me any extra money. I don't do any decorating of any sort.
Thanksgiving
This holiday has become our annual get together with my nuclear family. We travel to Texas, stay with my parents and they feed and entertain us. Other than the travel costs of getting there and back, it is a pretty cheap week. (And a great way to bolster my Christmas budget since I don't have to buy gas, pay for utilities or even buy groceries this week.)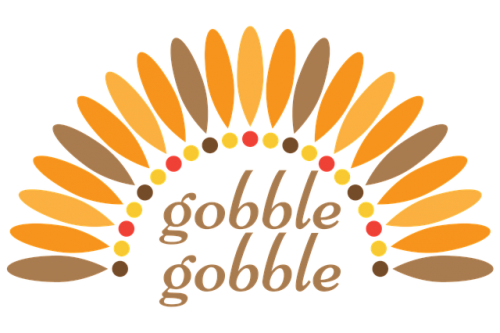 We have already planned this trip. It will just be History Buff, Princess and I going this year. Sea Cadet will be in Seattle working with the Alaska Disaster Relief team for FEMA. And Gymnast didn't want to miss any school days, and the cost of flying him down for 2 days didn't seem worth it. (He agreed.)
Our flights were purchased with vouchers we received in June when Princess and I went to Texas. But we will be spending one night in a hotel in Atlanta on our way down. Our flight leaves at 5:15am, meaning we need to be at the airport at 3:15am and it's a 2 hour drive from our home. Yeah, we are staying at a hotel. The plus side to this, is that they will let me leave my car in their gated lot for the 5 days we are gone at no additional charge. And they have a shuttle to the airport. Score!!!
As I was writing this, I decided to check rates for the hotel. I booked this hotel at the time I made the flight reservations. Yeah, glad I checked. Reservation cost went down $50!!!  Cancelled old reservation and made new one. Went from $158 for the night and week of parking to $110. I'll take it!
Christmas
This is where I am floundering this year. I have a decent Christmas budget this year. For gifts and everything I will have almost $1,000 saved (save $83 per month towards gifts and such.) But I'm having trouble picturing and as a result planning for Christmas with just the two kids home. It just doesn't feel right.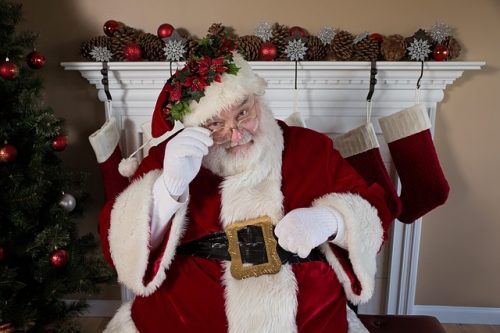 Too Many Thoughts and Options
In addition, I have $770 in airline vouchers that I will have 6 more months to use. Between the money and the free travel option…well, lots of things have been going through my head.
Do we stay home and do our regular thing? Cook a big meal on Christmas Eve and then have junk food Christmas Day (my birthday too.) Essentially we open presents when everyone gets up, and then it's just a lazy day.
Do we go somewhere – fly there with our free vouchers and then use the bulk of our Christmas money to stay somewhere and eat and explore? This was my initial thought, but neither of the kids has come up with any viable options. New York was the consensus but the hotels for the 2-3 nights would eat up our entire budget.
Do we go somewhere – drive somewhere closer and explore? Princess first vote was for New Orleans. It's just a 7ish hour drive and we all love the city. But eh, I don't know.
Or do we come up with some completely different plan that hasn't come to me yet.

Blow our money on fabulous presents. Maybe even shopping spree money and a visit to a mall.
Surprise the kids with some plan for an "experience" type trip further down the road.
Do one of those pay it forward type things where we use our Christmas money to go buy other people's groceries and gifts.
I just don't know. So I suppose my big September challenge is to nail down what Christmas is going to look like this year. And how to use our budgeted money best. (And not let the vouchers go to waste.)
While I feel ahead of the game in many ways on this challenge. I am sorely confused by how Christmas looks with less kids and more resources than we have had in a very long time. And me confused is a weird thing in and of itself as I'm pretty quick when it comes to decision making and action. (Sometimes…to my detriment.)
Are you up for the challenge? Plan our your end of the year holidays plans…put it on paper and commit.