by Hope
Several BAD readers have asked for a twin update. This is more of a personal update than a money update, so please skip if not interested.
Back Story
For new readers, my twins are 19 years old. They were placed with me from the US Foster Care system two weeks before their 13th birthday. After a tumultuous couple of years waiting to see if they would go home, they became my boys legally just before their 15th birthday. They were already children of my heart.
History Buff
History Buff decided not to move to Georgia with us. He ended up not completing high school and moving back in with his biological mom. Unfortunately, that did not end well and he's moved around a lot.
It was a really rough year and a half for him. We have kept the lines of communication open and continually offer to move him down.
For a while he worked for a family friend in construction. He is now living with some friend's and working at a local movie theater. He just purchased a "new to him" car with his tax refund. A proud moment in his life!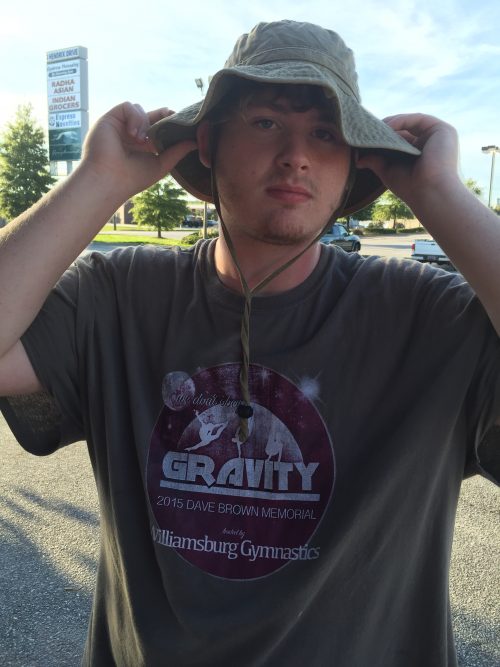 Sea Cadet
When Sea Cadet arrived he was at the 3rd grade level of math, and was considered special needs in the public schools. Their goal for him (which I learned at the first ISP meeting) was that he ride the public bus alone. I was shocked and horrified, and knew he would do so much more!
You can imagine my pride when he graduated high school this year with 28 college credits. He graduated with a regular diploma! He put in the work, he didn't give up and he never let what others said keep him down.
Sea Cadet was certified for a 504 Plan when we left for Virginia (facilitates accommodations for school and work for his special needs.) But we agreed that we wanted to give it a go here without them.
He worked part time at a local coffee shop here in Georgia. And has now returned to Virginia to work at the Christian summer camp. He has worked there for the last three summers and loves it!
College Bound
When he returns in the fall he is registered to complete a EMT certification program. It requires three consecutive semesters, so he will not be able to return to the summer camp next year. After that…who knows!
I am unbelievably proud of Sea Cadet. He has blossomed here in Georgia. Begun to take on adult responsibilities, managed his schedule, registered for his college courses and followed up on his financial aid.
Financially, because he was a special needs adoption his college expenses are paid for with government aid (grants not loans.) Our goal is to get through his college years with no debt. He and I have talked extensively about what that will require.
He is also saving toward a new car since he totaled his car last fall. Thusfar, we have done okay sharing our one car. For graduation, my parents and four siblings are giving him money towards the car. We are hoping he can afford a "new to him" car in the fall.