by Hope
I mentioned my new perspective specifically in regards to my job search in yesterday's book club post. I have really been struggling mentally and emotionally. We are year three of constant stress and upheaval in regards to housing and finances. It just hasn't stopped.
Better Off without Me
For the first time in a long time, I can say that I have very clear moments of despair with no view of positive things in my life. And that is just not like me, I've always been a "glass half full" kind of girl. My beliefs that:
God has His hand on my life;
Everything happens for a reason;
It will turn around and so on.
These beliefs continue to hold strong, but boy, there are definitely moments, sometimes hours or whole nights where I think "the kids would be way better off without me." I mean that's what life insurance is for right?!? Before anyone calls the suicide hotline on me, I'm not suicidal. The thought of leaving my kids is not something I could ever act on. But I wanted to share because I KNOW there are a lot of others out there that have been through similar experiences and similar thought processes.
Taking a Different Approach
For the last couple of years, I have been so focused on getting back into the corporate world, making the amount of money I should earn with my education and experience and just generally following the expected course when one loses their job. And I've been miserable. I hated leaving kids every day. I hated never having a moment to just be. I hated working literally around the clock.
But this time, now, after reading Your Money or Your Life AND dealing with the last year and my last employer, I'm choosing a completely different path. I'm creating my own opportunities. I'm asking for what I want, how I want it and when I want it.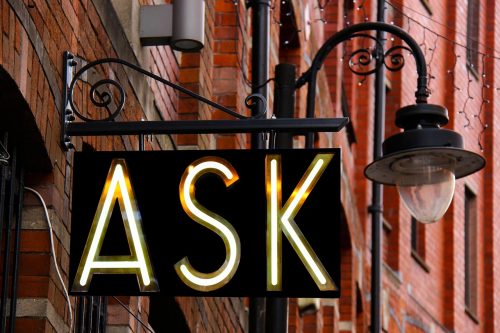 I'm not going to bore you with the details of what all I've been doing, but I will share a couple of examples.
First, I've approached the local Boys & Girls Club about doing some programming with middle school kids for them. This was triggered after some really tough experiences Gymnast has had at the school.  This area is so poor, so racially divided and extremely limited in opportunities.
I feel like I could help turn that around.  They have said YES to the programming and are now working on finding ways to pay me to do it.  We are looking at grants, their current budget or maybe bringing me on with a dual role: programming and administration.
Right now, I am volunteering a few hours a week, getting my foot in the door. And they've given me a space to call my own.  I'm very hopeful that this could turn into steady part time income. And more than that, really fill the need in me to help and work with kids.
Second, I applied for a local job in the news paper. Office manager, several hundred a week and while it's not great money, I thought, I could pay most of the bills with it. Well, it's not so local, it's an hour away. I cried on the way to the interview.
I knew that 10 more hours in the car a week, $100 more dollars for gas, the job just wasn't feasible. But  I went to the interview and I put it in God's hands. It turned out to be a really small creative operation and I would have LOVED to work there.
I explained the logistics and financial challenges to the owner before leaving. He offered me the job on the spot. I told him I would put some thought into and see if there was any way I could make it work. I cried on the way home too.
Saturday afternoon I get an email from him…"Will you work 20 hours a week remotely, 1/2 the pay and we will revisit more hours and incentive pay in 4 weeks?"  Guess what, I cried again. The money isn't great, it's $325 per week. But the benefits of staying home, creating my own schedule and getting to work for a company I will enjoy…priceless.
I accepted and will be spending the day at their shop on Thursday to get start.
Current Status
Essentially, I have one part time remote job and one volunteer position that has a very high probability of becoming a part time position. The income, well, it's not enough to pay the bills yet, but it's a giant step forward on all accounts. The most important one being, I'm getting my "groove" back, my joy, my purpose.