by Hope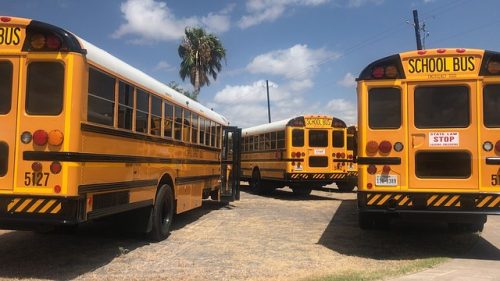 Beginning in January, both of my younger children will attend the local public schools. My heart breaks just thinking about it. It brings up all the sense of failure I have pushed away the last two years as we have struggled so much financially, with housing and then with this move to our new tiny town. And I am scared. But in the end, I want what is best for them, for all my kids, and right now with our current town, my work issues and the need for me to pick up a lot more work and continue to job hunt…this is what is best for right now.
We have visited to two schools they will be at, met with the counselors and Gymnast has completed the required testing.  (I also tested them independently to make sure I am very clear on where they are at.)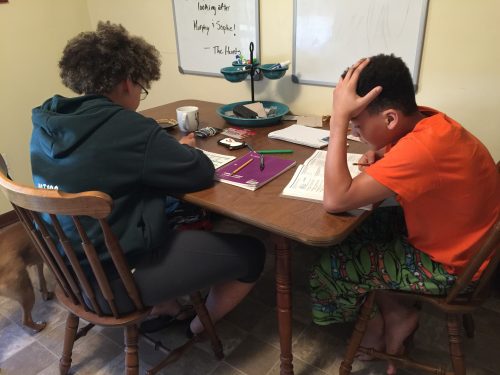 We will still have quite a few logistics to work out with gymnastics and volleyball training and competitions going on through April and us needing to on the road 15 minutes after school lets out. But we will take it as it comes, and figure it out.
Saving Money
I know this is a bad thing, in general, but it will save me some money…maybe.  The majority of the school Gymnast will attend qualifies for free breakfast and lunch, so they offer it for free to the entire school. My guess is he will not want to take his lunch, and he rarely eats breakfast, so that will save me some grocery money. That is not the case at Princess new school, so I don't know if she will pack a lunch or purchase, I don't even know the prices yet.
The Silver Lining
With my work situation, this will really free me up to search for jobs and work during the day. It will really be a new experience for me since the little kids have always been homeschooled.
I don't know if it is the "rest of our lives" school option, but it is the "for right now" option we are going with. But I will be honest, I will most likely be like a mom of a kindergartner and come home to cry after I get them to school.