Hi Friends!
I hope your weeks are going well!
I wanted to pop in today to crowd-source some frugal/budget-friendly potluck recipes! At our kids' school, they're having a teacher appreciation luncheon next week and I signed up to bring a dessert item. And in a couple weeks we have a family-friend's BBQ that we'll be attending. The friends are providing the main dish, but everyone is asked to bring a side or dessert.
In thinking about my normal "crowd favorites", I realized that they all seem to have one thing in common…they're not very frugal! They may be tasty and, in some cases, extremely easy to put together (I have a layered dip people rave about that is SO EASY!). BUT, there are so many different ingredients and/or the ingredients are expensive enough that I find a single dish to run upwards of $10-15. In looking at our new grocery budget ($150/week max, but I'm trying to stick to closer to $100/week), I really cannot justify spending up to $15 on a single dessert or side item. At home, I could scrape up an entire meal for our family of 4 on that amount! Why on earth would I spend that much on a single side dish?
So I thought I'd consult with the experts….YOU!!!
Do you have any frugal potluck recipes that you'd be willing to share in the comments (or link to recipes online)?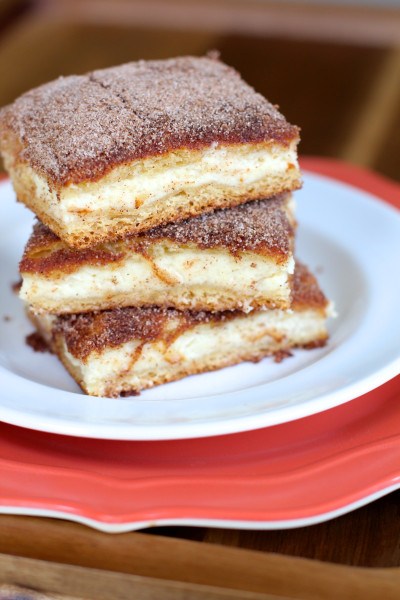 Just for fun, I want to share a link for a dessert people go crazy over! Part of it could be homemade instead of store-bought (e.g., dough), but if all store-bought, it tends to run me about $10 or so. It's always a favorite, but not necessarily a very frugal one! (Picture credit from this website).