by Ashley
Let's get brutally honest. I never thought I'd still be blogging here right now.
When I first started blogging back in February 2014 (see my introduction post here), my goal was just to get out of credit card debt. At the time I had nearly $150,000 in total debt, and that amount seemed totally insurmountable. (See my first ever debt post here or read about what lead me to start my debt-reduction mission here). I had over $10,000 in credit card debt, so that was my original goal when I started blogging here. With a household income of about $45,000/year, I thought it would likely take 12-18 months to pay it all off.
I shocked everyone (myself most of all!) when I somehow managed to pay off my final credit card (over $10k in total credit card debt), in just shy of 3 months!!!! 
Where had all that money come from? It didn't even seem mathematically possible, but the second I put my mind to it, things just started happening. Hubs' got some big checks, I got some big checks, and we absolutely slashed our spending and expenses  down to next-to-nothing.
We ended up paying off over $25,000 of debt (+interest) in 2014.
We went on to pay off over $26,000 of debt (+ interest)  in 2015. 
And we kept the train rolling, paying off over $30,000 of debt (+ interest) in 2016!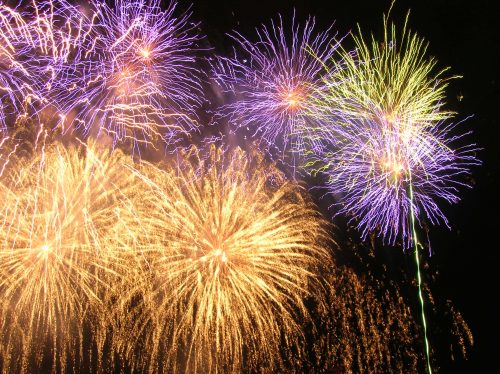 After just shy of three (long and hard-fought) years to get to this point, I finally reached the half-way mark in my debt-eradication journey in February of this year.
I received a lot of encouragement around that half-way point:
"The debt will just start melting away", they said.
"It will start going so rapidly", they said.
"It will feel so easy in comparison to the start", they said.
"They" lied. Or maybe not lied, per se. But they were wrong. It's not any easier. The debt is NOT falling away. And I do NOT feel like it's a downhill run, easy in comparison to the start of the journey. If anything, it's the hardest now that it's ever been.
Why? What's changed?
At the beginning of the year I'd set some pretty lofty financial goals for 2017 and beyond. My goals included:
Pay $30,000 toward debt
Fully fund a Roth IRA ($5,500)
Take a Mom & Dad Getaway trip
One goal about debt eradication, one about saving, and one that's just a total splurge.
Guess which of the three actually happened? Just the splurge. That's it.
We will likely have nothing to put into a Roth IRA this year. No extra money for savings of any kind really* (*caveat: my employer requires a mandatory 7% retirement contribution and provides a full match,  so I do have a pre-tax retirement account that's being funded. But no additional savings of any kind – no liquid cash in a savings account, no Roth, etc.).
In terms of debt, we've managed to actually increase our debt burden. Things have been rough since April – first discovering a HUGE tax liability we had (still have), and then when my part-time job ended, hubs' work ended, and the entire summer (May-August) we kept on spending like we had this phenomenal income (we've grown used to an income around $10,000/month), but my first full-time paycheck at my new rate of pay indicated that I'd likely only be bringing home around $4,500/month. It was a HUGE wake-up call. HUGE.
We're still making pretty hefty debt payments, but it's to the IRS and credit card companies in addition to the student loans I'd finally thought were starting to get under control. We'll still have paid a good amount toward debt this year, maybe $20-25,000. But I doubt we're going to hit that $30,000 mark that we'd planned on. Oh yeah…..and now we're starting off in a worse place than we were at the start of the year because of all our new debt that's been tacked on for the ride.
I have lots more to share about how our debt increased – all the over-spending we've been doing (and some unavoidable medical expenses, as well). But I'm going to save the nitty-gritty details for another post.
Right now, I just wanted to reflect on where we've been, where we are now, and where we hope to be in the future.
Getting out of debt is hard work. Especially with the amount of debt that our family was grappling with. $150,000 is no joke. No small stuff to scoff at. It's the real-deal, legitimate, takes years and years and lots of hard work and persistence type of debt to get out from under.
Life continues to happen. Life doesn't care about our financial goals and our hopes and dreams and what we've got planned. Life just comes right at you full-force with job changes or job loss, unexpected health issues, costly car repairs, etc. Kids grow up! When I first started blogging here my twins were 18-months old! Now they're five and entering kindergarten! Life doesn't just "pause" and allow us to get out of debt real quickly so we can take our kids on fun trips, make lifelong memories, and  allow them to participate in all the activities and extracurricular that I would prefer None of that stuff happens.
Kids grow, parents age, emergencies (of the major + minor kind) occur. All while just trying to scratch and claw and slooooooowly climb out of the giant hole of debt that is our financial life. It's tough. And it's not fun. But I also cannot wait. I want to scream it from the rooftops: I CANNOT WAIT TO BE DEBT FREE!!!!!
Back when we made our financial goals for 2017 we were anticipating being debt free by early 2018.
Sorry to say, but it's going to be longer than that, folks.
Hubs is back in school (= no income currently and only the possibility of part-time employment at best) and my income is pretty well "set" without a lot of room for flexibility. I just got a huge raise, but had to sign a non-compete for the next 3 years (lucky I love my job and where I'm at, but it means no chance of additional or outside employment in my current field for the time being). Without a chance for any significant increase in household income for now, our only option is to get our spending down. Spending, which has been a HUGE issue this summer.  This, to undoubtedly be the topic of several blog posts in the future.
I have to be honest. I don't feel as much excitement as I used to. I don't feel the same level of passion and enthusiasm. Right now, I'm just worn down and tired. We slacked off big-time this summer – I must admit. So it's not like we've been living the rice-and-beans life for the entire 3.5 years. We did for the first 2 years, but our spending as of late has been unacceptable. So there's certainly room for improvement.
But that doesn't make it any easier.
So right now I'm just going to put out the big "pie in the sky" type of goal. We'll get around to all the numbers and the concrete financials. But for now I just want to declare: 2018 will be our year!!! I don't know that it's possible. In fact, I think it's likely a mathematical impossibility right now. But so was that $10,000 of credit card debt. And somehow, someway we managed to pay it off in 3 months. So I will keep the hope. We may not be done in early 2018 as originally projected, but I'm going to make it a personal goal to figure out how to sell any and everything of excess, how to totally scrimp and save and cut out all unnecessary spending and once and for all just GET OUT OF DEBT BY THE END OF 2018. December, I'm looking at you! What a wonderful Christmas present it would be to our family and ourselves to make a final debt payment in December 2018. It's happening, folks. This debt is going down!
Who else is with me?
What are your current debt-reduction goals? When do you plan to be fully debt-free?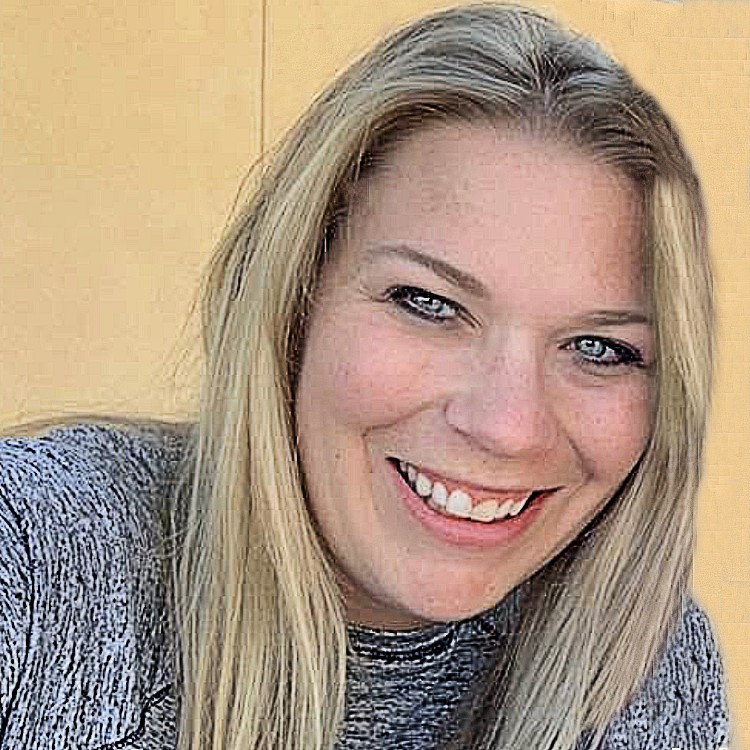 Hi, I'm Ashley! Arizonan on paper, Texan at heart. Lover of running, blogging, and all things cheeeeese. Late 30's, married mother of two, working as a professor at a major university in the southwest. Trying to finally (finally!) pay off that ridiculous 6-digit student loan debt!