by Beks
This week wasn't as bad as I expected. I've been planning meals a week in advance and have been able to trim our unwieldy grocery budget. I go into the grocery store with a plan and stick to it! Well… except for the 99 cent bag of red licorice. We all have our vices.
This was the first week we had to expose our 'no dining out' policy to friends. Hmph.
My husband and I joined my brother and his wife while they searched for a new home. After a few hours of driving neighborhoods and meeting with realtors, we were starved. My brother drove down a fast food laden street and said, 'Where do you guys want to go to lunch?'
My husband gave me 'the' look. The look that said, 'You came up with the no dining out policy, therefore, you should explain it.'
I flubbed out something Yoda-ish, 'We can't…uh… 60 days of no dining out… money…tight…save, trying to …err…uh…home, eat at.'
'OK Captain Crazy' he replied, paused, then added, 'We need to save money too since we're buying the house. Good idea – well, what I could understand of it.'
We're getting there. A little bit at a time. Sure folks think I'm nuts but since I'm so close to the debt free finish line…
I could care less.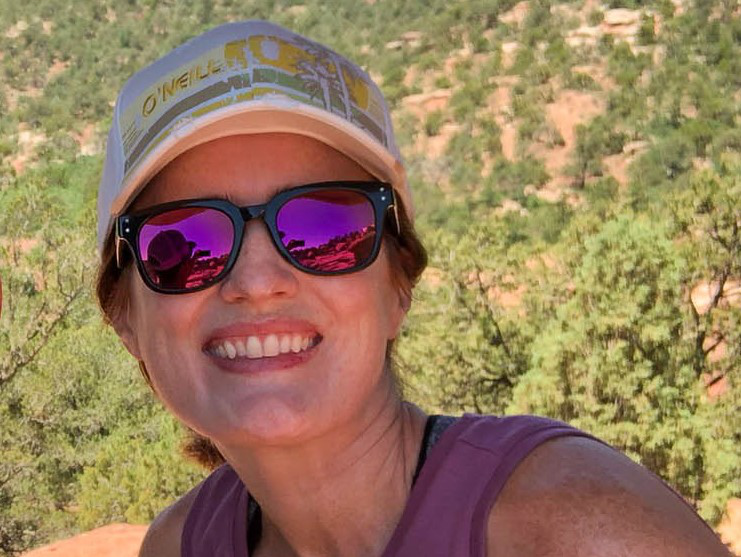 Beks is a full-time government employee who enjoys blogging late into the night after her four kids have gone to sleep.  She's been married to Chris, her college sweetheart, for 15 years.  In 2017, after 3 long years working the Dave Ramsey Baby Steps, they paid off more than $70K and became debt free.  When she's not working or blogging, she's exploring the great outdoors.