by Beks
After months… OK, over a year… of delaying the inevitable, I finally caved and bought a new cell phone. My phone is several years old – which in cell phone years equates to centuries. I would have kept it, but when the reliability of actually being able to make calls sinks under 50%, it's simply time to move on.
I went into my local Verizon store and pulled out my phone to show the salesman the level of phone I wanted – aka, a cheap one. He looked at me, looked at my phone, and then replied, 'They don't make phones like that anymore. Exactly how OLD is that thing?'
He was incredibly helpful and walked me over to the section of phones that don't require data, internet, or gps plans. He didn't pressure me to purchase accessories and helped me choose a phone that worked for my um… 'discriminating' taste. Some like to call it cheap, but I think 'discriminating taste' sounds more refined.
My phone was 'free' after a mail-in rebate.
Today, I received my rebate – a Verizon Visa card. Sure I can use the card anywhere Visa is accepted but what happened to the good ol' days of checks I could cash? Now I have to figure out where in my budget I can use the card and try my best to spend it all at once so I don't have to keep a record of how much is left on the card. If I only use part, I have to record the amount remaining and charge the exact amount on the next transaction, otherwise the card will be declined.
They make it nearly impossible to complete the rebate submission information correctly and now spending the rebate will be equally as difficult?!?
It's a good thing I have another 5-7 years before I need a new cell phone.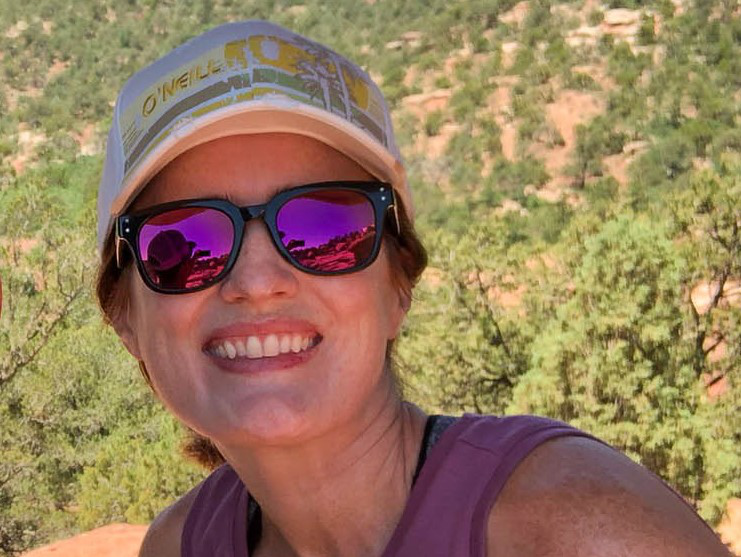 Beks is a full-time government employee who enjoys blogging late into the night after her four kids have gone to sleep.  She's been married to Chris, her college sweetheart, for 15 years.  In 2017, after 3 long years working the Dave Ramsey Baby Steps, they paid off more than $70K and became debt free.  When she's not working or blogging, she's exploring the great outdoors.