by Hope
I think almost every person in debt struggles with the cost of phone service at some point or another. There just don't seem to be any cheap AND reliable options. And then add to that, the cost the phones these days. Yikes!
The Situation
This was brought to the forefront in our home this week when Princess, who is super responsible and takes very good care of her stuff, accidentally dropped her phone and it shattered. If this was Gymnast who literally breaks EVERYTHING or History Buff who threw his phone to the ground to test the "shatter-resistant" claim, I would think nothing of it, they would just have to do without.  But Princess is devastated and this is highly unusual for her.
Princess and Gymnast have iPhone 5s (I think that's what it's called.) I got a really good deal on them earlier this year. I wanted them to have a way to stay in touch, especially since we were moving states and I was beginning to work outside the home.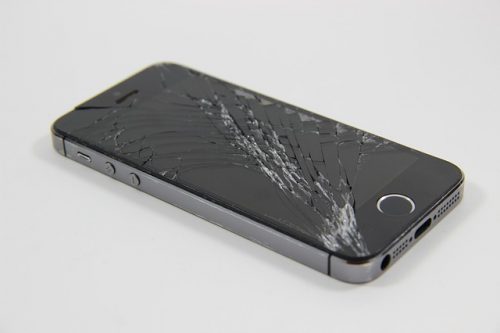 The mom in me wants to get her a replacement as soon as possible. On the other hand, I want to make better financial decisions.
What are your thoughts?
She does have money, she has a healthy spending account and some savings. I guess my question is do I leave the burden of replacing her phone on her at 13 years old with no regular means of working and earning money. Do I match her in some way? Do I just replace the phone, knowing this was truly an accident and not a pattern at all?
I pay for her service (and her brothers') and am under contract.The service can not be cancelled to save the monthly fees until she gets a new one. Although I think Verizon offers a way to put the account on hold for a certain period of time, but it extends the contract period.
I am torn. Your guidance is greatly appreciated.