by Beks
I use public transportation every day. Aside from being good for the environment, it's good for my pocketbook. It's not that I can't afford to drive to work; I simply would rather use my money to pay debt than pay Chevron and Jiffy Lube – plus, the $175 a month parking fee is more than steep. Unfortunately, I'm having a problem and I need some advice.
A co-worker in my department lives 2 blocks from the transit stop I wait at each morning. About 4 months ago, he started pulling over and picking me up on his way to work. I felt guilty about the free rides and my lack of desire to share the expense, so I changed my hours to use public transit again.
A week later, he changed his hours to match mine.
Over the last few weeks, he has started to complain about gas prices. I asked him why he doesn't use the free public transportation and he responded, 'Eww. No. I wouldn't be caught dead on public transit.' I used this opportunity to tell him that I use the money I save in gas to pay debt. He rolled his eyes.
Yesterday, I told him I was driving to work because I had to meet my sister and needed my car. He snapped, 'Well, it would be nice if you offered to drive me once in a while.' I was unsure of what to say so I dumbly said, 'I'm sorry' rather than explain myself…again.
I already know changing my hours won't work. I've tried to sneak out of the building and hide at the bus stop but he always finds me and gets offended if I turn down a ride home. He makes my turning down his offer for a ride home to be a personal insult – and then talks about it at work. It appears as though I have to talk to him about it (more clearly than the first time) but I'm not sure what to say or how to bring it up.
Any advice?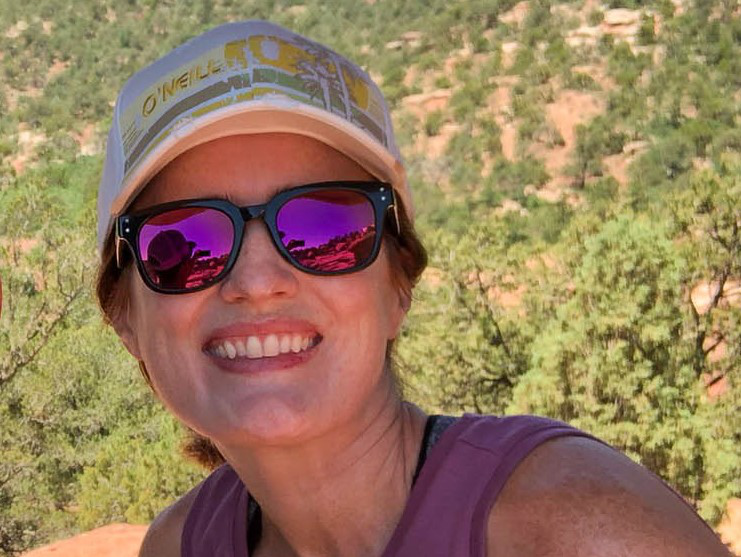 Beks is a full-time government employee who enjoys blogging late into the night after her four kids have gone to sleep.  She's been married to Chris, her college sweetheart, for 15 years.  In 2017, after 3 long years working the Dave Ramsey Baby Steps, they paid off more than $70K and became debt free.  When she's not working or blogging, she's exploring the great outdoors.