by Beks
Our back fence bit the dust. The tie wire, plastic sheeting, and chicken wire mess we like to call a 'fence' finally gave out after fighting a treacherous battle with a glorious 5mph gust of wind.
It creaked. It groaned. It fell. I cried.
We have a couple options:
a. We can leave the fence broken, give away our dogs, and hope nothing larger than a hippo wants in or out of our yard.
b. We can do yet another band-aid fix – i.e. buy more chicken wire, bazooka bubble gum, and a load of hope and prayer.
c. We can construct what I consider a perfectly acceptable but perhaps not aesthetically pleasing Preskool bubbly plastic play gate in a rainbow of colors available at garage sales everywhere.
Or
d. We can build a real fence.
Now is not a good time for this to happen (when is?). My husband started his job on Tuesday and won't receive a paycheck until next week. Fortunately, those of us who are paid bi-weekly receive three paychecks in one month two times per year. January just happens to be my three paycheck month.
Sniff. Goodbye extra car payment.
We decided to build a new fence with my third check. Over the last three years, we could have paid for a new fence several times over but never seemed to have enough to do anything more than band-aid fix after band-aid fix. My husband is constructing the fence and stringing it with power so we can add lighting in the future. Looking at the perfectly dug trenches in our back yard, it appears as though I am haunted by a 170 pound gopher who looks a lot like my husband.
It's time to stretch ourselves. I'm tired of continuing to make bad temporary financial decisions.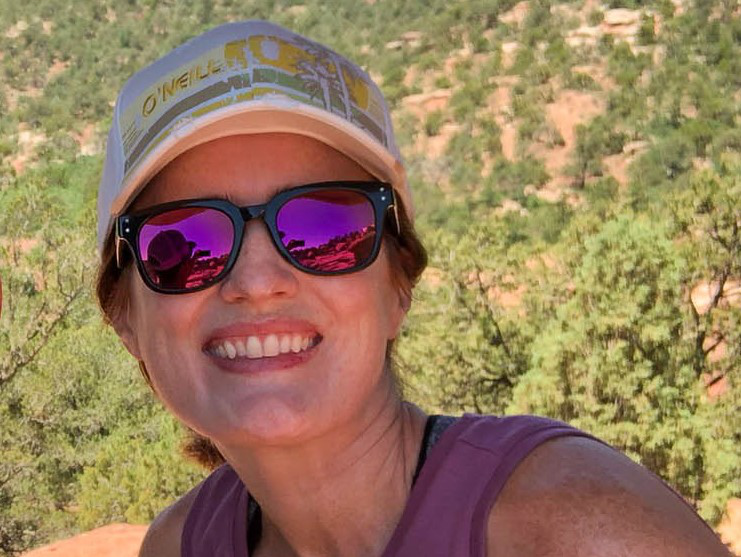 Beks is a full-time government employee who enjoys blogging late into the night after her four kids have gone to sleep.  She's been married to Chris, her college sweetheart, for 15 years.  In 2017, after 3 long years working the Dave Ramsey Baby Steps, they paid off more than $70K and became debt free.  When she's not working or blogging, she's exploring the great outdoors.